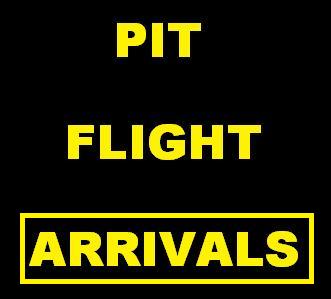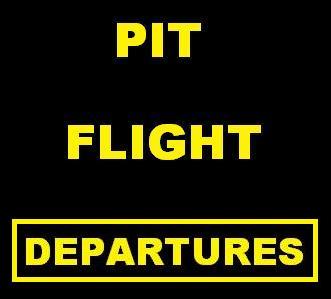 GOT BAT BALLS?
TEXT 412-424-7173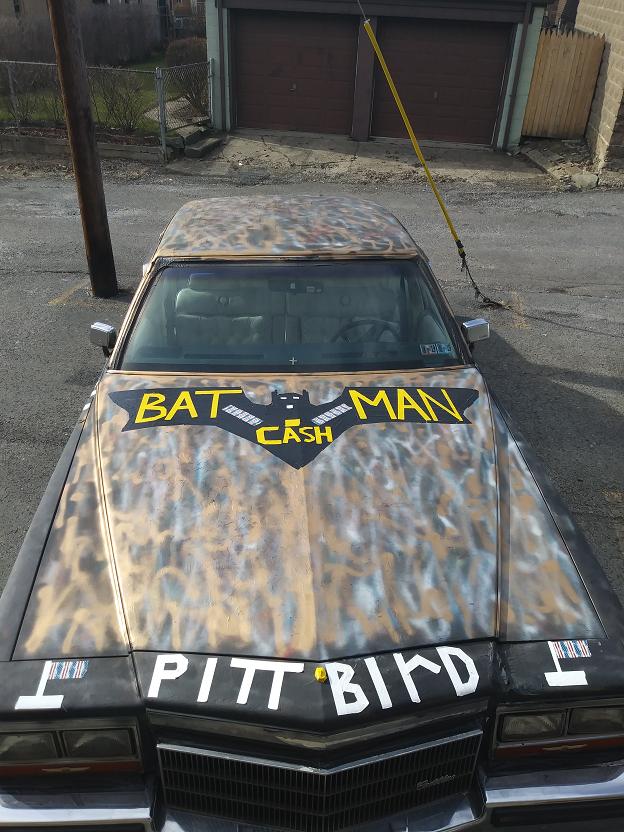 BATMAN OF BELLEVUE
THE NIGHT BEFORE...

WELCOME TO
PITTBIRD.com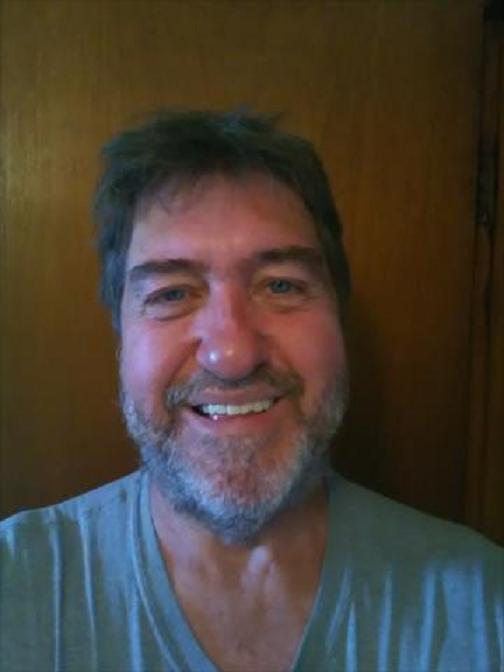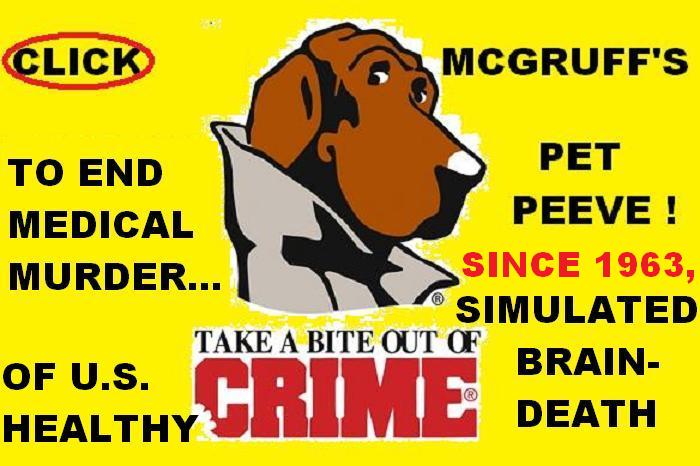 "BRAIN-DEATH"
IS
BULLSHIT!

Therein lies the
ORGANSCAM
of YINZ LIVES!

HELP MCGRUFF
TAKE A BITE OUTTA
MEDICAL TERRORISM
OR
GO FLY A KITE!

OR
GO BUY A KITE!

JUST LIKE FLIGHT "93",
PITTBIRD KITES
NEVER CRASH!

UNLIKE TWIN TOWERS,
KITES NEVER FALL
STRAIGHT DOWN AT
FREE-FALL SPEED!

And unlike a
Boeing 757-223,
PITTBIRDS remain
recognizable as a
kite, rather than
say a missile!

And unlike Americans,
PITTBIRDS rise above
HOT AIR!

There are 3 stages
of American Zombism...

INTELLECTUAL,
FRAUDULENT,
then ACTUAL
BRAIN-DEATH...


JAIL EMILY
MARBURGER...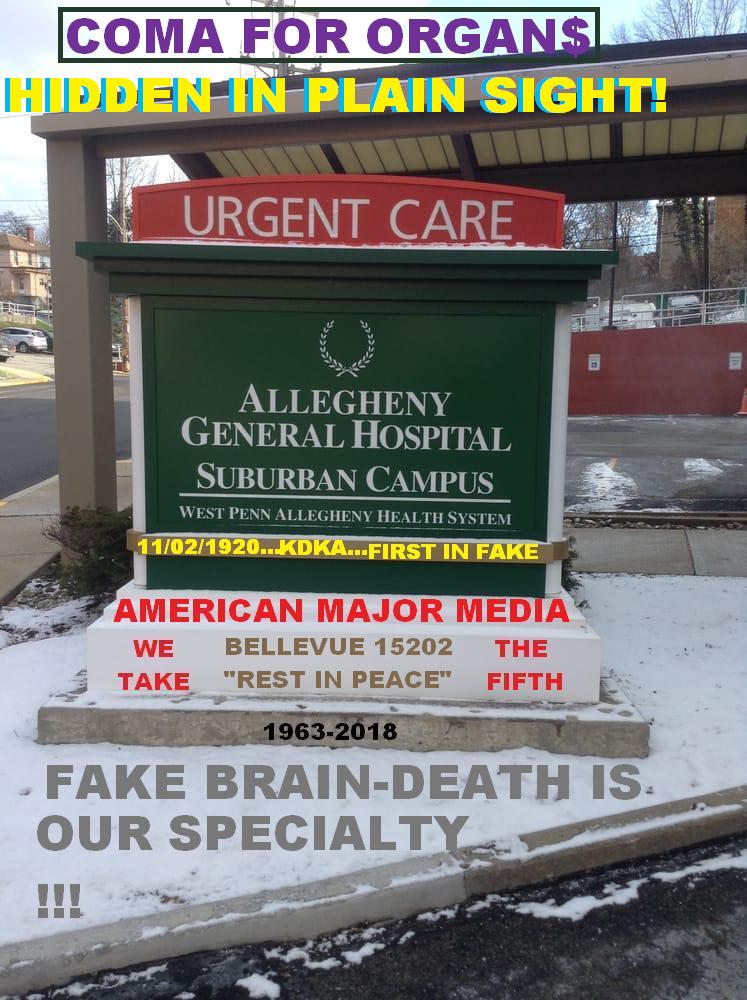 The 5th floor
of AGH Suburban
is where healthy
"patients" are
KIDNAPPED
by "life-support",
PER THE
SIMULATION OF
BRAIN-DEATH...

You'll be a living
(silently screaming)
ORGAN$
"DONOR"
BANK!

THEN,
when say Kent Tekulvie
needs another heart,
you will take a
"turn for the worse"
(via various methods),
followed by your being
"life-frighted" to
your death
(by "donation"),
at AGH's primary
death camp in the
Northside 15212!



END
REAL
TERROR!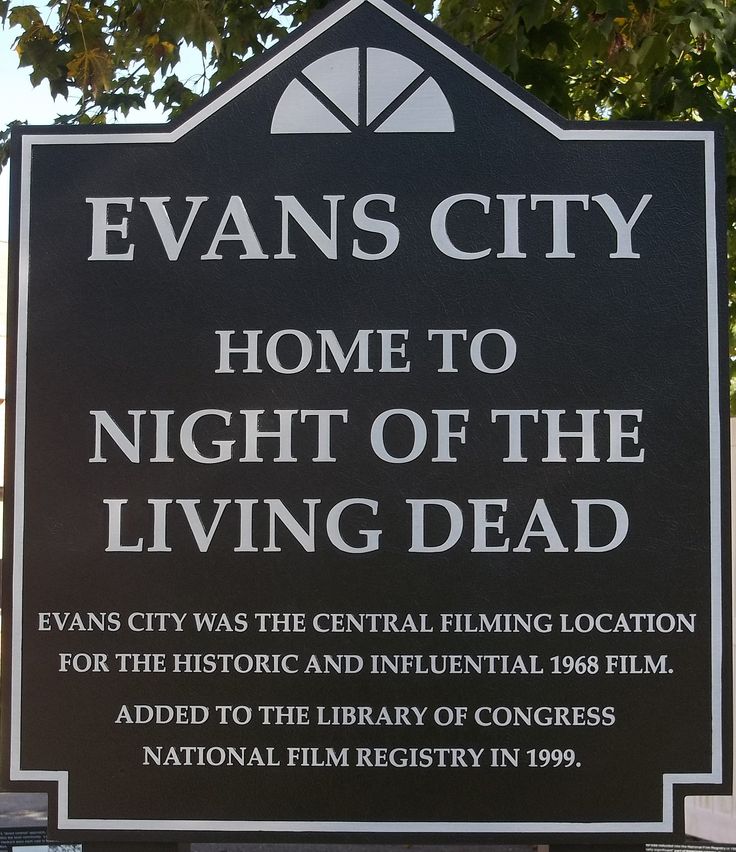 THIS AIN'T NO BULL!
THE BIG BOYS
AND THEIR
BOHEMIAN GROVE
HAVE BEEN MAKING
A JOKE OF YINZ
FOR DECADES!




SO HOW DO I
GET AWAY WITH
OBSTRUCTING JUSTICE
FOR THE FBI,
BY INDUCING YOU
TO TIE UP THEIR
PHONE LINES, FOR
NO REASON AT ALL?


BECAUSE IT IS
THE FBI, WHICH HAS
BEEN COVERING UP
FOR THE REAL FED'S
REAL TERRORISM
(SINCE 12/23/1913)!

If (as I suspect)
Americans do nothing
to stop this ma$$ive
IRS medical fraud
(via "brain-death"),
by 4/28/2018,
then I will fight
for mandatory
organ$ donation
of healthy Americans,
per a graduated
hierarchy
(determined by IRS).

Actually the above
is what Americans
have already had
(since 11/22/1963)!

Soooooooo...
Come April 29th, 2018,
I'll be searching for
a KITE-FLYIN WOMAN,
on a warm beach, who
ABSOBUCNLUTELY
loves to shoot pool,
and loves to fly kites!

The rest of ya
can suck Dick
Scaife's organ$
SCAM
(as per usual).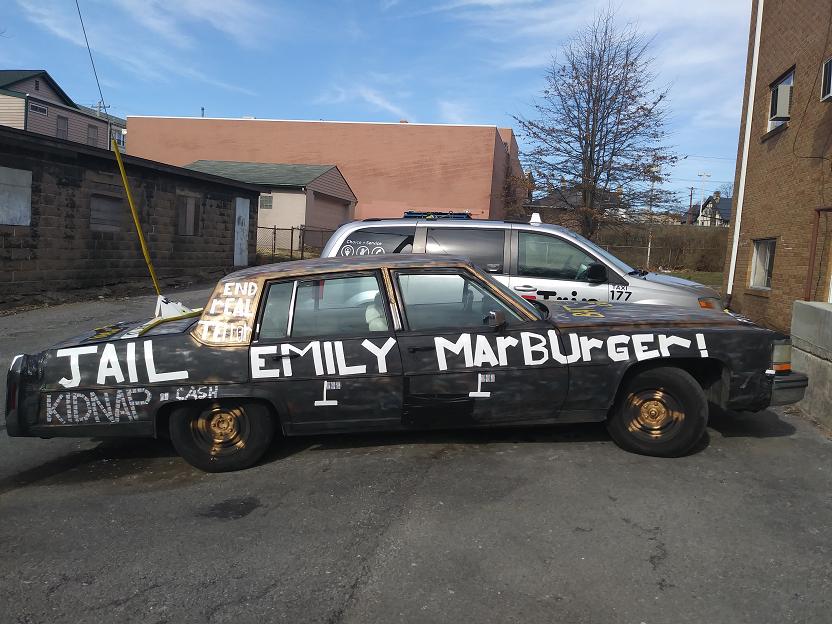 There are "93"
FEDeral Prosecutors,
who answer ONLY
to the President,
who in turn answers
ONLY to the
FEDERAL RESERVE
(according to Greenspan)!


The murder-by-organ$
-"donation" business
was started by Richard
Mellon Scaife and
D.A. Robert W Duggan,
in 1963...Then, when
Duggan threatened to
blab (in response to
IRS threat through
Dick Thornburgh), Bob
was wasted by Scaife,
after which complicit
Jack Hickton was
interim
District Attorney.

Then in 1987, Jack's son
(David J Hickton)
founded
Burns White & Hickton
LLC,
a white-collar-crime
law firm (protecting
your doctor for example,
from charges of
medical terrorism,
per fake brain-death).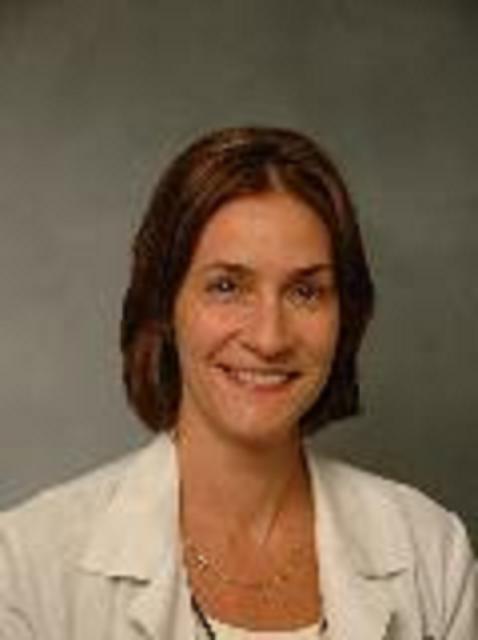 On 2/16/2011,
Dr Sheri Ann Mancini
was the ONLY doctor
willing to trach a
perfectly healthy,
wide-awake,
screaming woman
(Rita Joanne Conley,)
just to shut Rita's
VERY BIG MOUTH!

For her complicity,
Sheri was rewarded
with a 600K cul-de-sac
home near North Park
(243 Edelweiss Drive),
that very summer!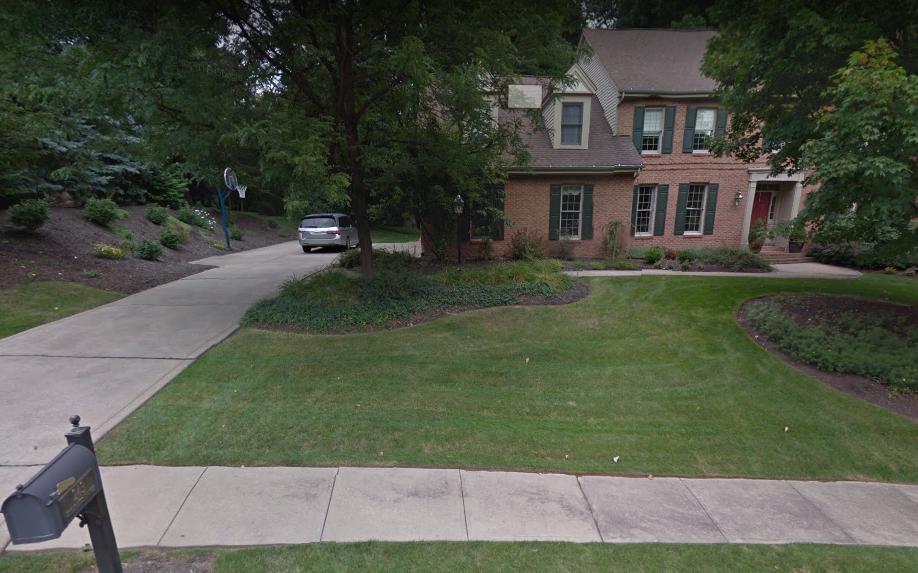 As for Emily...
Marburger has lived
222 feet from
AGH Suburban, since
9/28/2010,
126 days
before AGH
DID THE DIRTY
to my wife
(2/01/11 till 9/10/11).




3.1415271