PITTBIRD $5 KITE and JITNEY...412-313-3080
$2 per mile, $4 minimum...WCCC and DAN ORONATO...
3327
DA ZAPPALA...ARREST AGH ER DR. ZAISER NOW
for PREMEDITATED Murder from 211 until 911.
MAFIA

PUPPET
When World Bankers and Mobsters control Government,
you get murder, terrorism, and tyranny of citizens.
ALL law enforcement is afraid of MOB,
including your FEDERAL PROSECUTOR,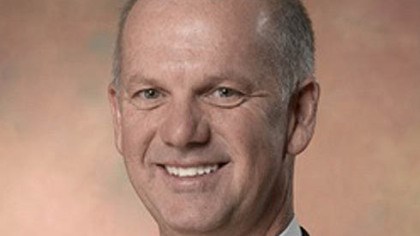 who does this trick naked!
and so does FBI's Scott S Smith,
but for David Rockefeller, not the MOB...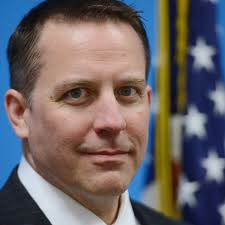 New Kensington is a MOB town, where United Health Care
sent me, after Gateway "DROPPED" Bellevue's Hussaini,
in March 2012, the same month HIGHMARK dropped
their mobster CEO Ken Melani...the same month
I told Hussaini I knew the entire WPAHS murder M.O.!
WCCC IS IN NEW KENSINGTON, home of
Pittsburgh Mafia Boss Thomas Ciancutti,
and home of A.P. cover-up artist JOE MANDAK.
RESPIRATORY THERAPISTS (like those trained at WCCC)
are the SINGLE MOST IMPORTANT TOOLS
in MEDICAL MURDER FOR ORGANS VIA
FABRICATED DIAGNOSIS, USING FRAUDULENT
UNNEEDED "LIFE-SUPPORT" TO HYPERVENTILATE,
SUBDUE, SILENCE, TORTURE, COERCE PLUG-PULLING,
THEN MORPHINE OVERDOSE/ORGAN "DONATION",
You see, about the mid-1980s, when the Mafia
was "dying", actually it was just beginning to
GROW INSIDE YOUR LOCAL HOSPITAL ROOM.
SEE YA AT THE ER! CHEERS!
Pittsburgh crime family From Wikipedia, the free encyclopedia Jump to: navigation, search Pittsburgh crime family Founder Gregorio Conti[1] Founding location Pittsburgh, Pennsylvania Years active c.1910s-present Territory Allegheny County, Western Pennsylvania, West Virginia and Eastern Ohio.[2] Ethnicity Italian, Italian-American made men and other ethnicities as "associates" Membership less than 5 Criminal activities Racketeering, loansharking, extortion, and gambling Allies Genovese, Cleveland and Trafficante crime families Rivals Various gangs in the Pittsburgh area. The Pittsburgh crime family,[3] also known as the LaRocca crime family,[4] is an American Mafia crime family based in Pittsburgh, United States.[2][5] Contents [hide] 1 History 1.1 Prohibition era 1.2 Bazzano vs. the Volpe brothers 1.3 The LaRocca era 1.4 Genovese's leadership 1.5 Current status 2 Historical leadership 2.1 Boss (official and acting) 2.2 Underboss (official and acting) 2.3 Consigliere 2.4 Youngstown faction 3 Current members 3.1 Made members 3.2 Associates 4 Former members 5 Rival 6 See also 7 Notes 8 References 9 External links History[edit] Prohibition era[edit] Main article: History of Pittsburgh § Prohibition In Pittsburgh the Italian underworld was broken into two ethnic faction the "Sicilian Mafia" controlling the North and South sides of the city and the "Neapolitan Camorra" which controlled the East end of the city.[1] In the early 1920s, the two faction became involved in bootlegging, the illegal making, selling and transporting of alcohol. Throughout the Prohibition era the factions fought in the city for control over the Italian neighborhoods of Larimer, Homewood, Hill District and Downtown. In the outer suburbs of southwestern Pennsylvania the factions fought over New Kensington, Arnold, Wilkinsburg, McKees Rocks, Wilmerding and Braddock.[6] During the late prohibition era from 1926 to 1933 there were over 200 murders in Allegheny County.[6] During Stefano Monastero regime as boss in the late 1920s, he rivaled other Pittsburgh gangs and a Chicago gang, he and his brother were eventually murdered on August 4, 1929.[1][3] Giuseppe "Yeast Baron" Siragusa regime as boss was cut-short do to his allegiance to the Castellammarese Clan in New York City, he was murdered on September 13, 1931 days after Salvatore Maranzano was murdered.[1][3][5][6] Bazzano vs. the Volpe brothers[edit] After the murder of Siragusa, the family came under the control of Sicilian John Bazzano, who was selling sugar and yeast to home breweries allowing them to manufacture illegal alcohol.[1][6] Bazzano formed an alliance with the eight Volpe brothers which he allowed to operate out of a coffee shop in Middle Hill. The Volpe brothers already had control over the Neapolitian faction and illegal rackets throughout the Turtle Creek Valley and Wilmerding.[6] The alliance ended when the Volpe brothers began expanding into East Liberty and the North Side, Bazzano sent a hit-team on July 29, 1932 murdering three of the Volpe brothers.[6] The surviving Volpe brothers went to the Commission in New York and it was decided Bazzano would be held responsible for his unsanctioned hit. Bazzano's body was found on August 8, 1932 in Red Hook, Brooklyn he had been stabbed and strangled to death.[1][3][5][6] The LaRocca era[edit] Boss John Sebastian LaRocca Vincenzo Capizzi, became the new boss after Bazzano's murder, but he eventually resigned in 1937,[3] and was replaced by Frank Amato. As boss Amato, began expanding his influence over the gambling rackets in and around Allegheny County, but in 1956 he became ill and resigned becoming underboss.[1][3][6] John LaRocca took control of the crime family and reigned as boss for nearly thirty years.[3][7] In 1957, LaRocca attended Apalachin Meeting with capos Gabriel Mannarino and Michael James Genovese.[8] LaRocca escaped the federal authorities but Mannarino and Genovese were unsuccessful and were arrested.[3][5][7] LaRocca and capo Mannarino became partners with Tampa crime family boss Santo Trafficante, Jr. in the Sans Souci hotel-casino in Havana, Cuba.[5][6][9] In 1959, Fidel Castro took control of Cuba and forced out all the mobsters in the country.[9] Through bribery LaRocca became a powerful Mafia boss by controlling politicians, police officers and other officials in the Pittsburgh area.[3] His family also maintained control of labor unions through local 1058.[3] LaRocca influence also grew through close ties to Gambino crime family boss Carlo Gambino, Bufalino crime family boss Russell Bufalino, Philadelphia crime family boss Angelo Bruno and Kansas City crime family boss Nick Civella.[3] In the 1960s, LaRocca's family started a conflict with the Cleveland crime family when they expanded into Youngstown, Ohio.[8] In 1964, LaRocca supported Frank Valenti's takeover of the Rochester crime family from Jake Russo.[10] LaRocca died on December 3, 1984 and was succeeded by Michael Genovese as boss of the Pittsburgh crime family.[1][3] Genovese's leadership[edit] [icon] This section requires expansion. (August 2011) Since the bootlegging and ammunition trading industries were finished, Genovese turned to gambling and drugs. By this time, around the 1980s, the mob was slowly losing its influence on the government so the FBI quickly saw the path the Mafia was about to take and so the FBI pursued them. The FBI quickly traced Genovese's cocaine trail to his top men, Charles "Chucky" Porter and Louis Raucci Sr.[11] Another challenge the mob had was finding new people for the Family at this time. The two chosen were Joseph Naples and Lenine "Lenny" Strollo who were inducted in 1987. However the major fall the Mafia took over the years and decline of political and governmental power led to the murder of Naples by an unknown mobster believed to be Strollo in 1991 and the arrest of Thomas Ciancutti in 2000 for "running a gambling ring in Fayette County". Strollo has denied having been the culprit behind the murder of Joey Naples. Current status[edit] After the conviction of the top members in the late 1990s and the death of many important members in the last decade the family has few members left.[3] Historical leadership[edit] Boss (official and acting)[edit] c.1910s–1920 – Gregorio Conti – retired[1] 1920–1925 – Salvatore Calderone – retired[1][12] 1925–1929 – Stefano Monastero – murdered on August 6, 1929[1][3][13] 1929–1931 – Giuseppe "Yeast Baron" Siragusa – murdered on September 13, 1931[1][3][12] 1931–1932 – John Bazzano – found dead on August 8, 1932 in Red Hook, Brooklyn[1][3][12] 1932–1937 – Vincenzo Capizzi – retired to Italy[1][3][12] 1937–1956 – Frank Amato[12][14][15] – stepped down, becoming underboss.[1][3] 1956–1984 – Sebastian "John" LaRocca[16] – died on December 3, 1984.[1][4][17] Ruling Panel 1978–1980 – Michael Genovese, Gabriel Mannarino (died July 1980)[9] and Joseph Pecora (imprisoned 1979)[1][17] Acting 1980–1984 – Michael Genovese – promoted to boss[1] 1985–2006 – Michael James Genovese[1][4][17] – died on October 31, 2006[1] 2006–2008 – John Bazzano Jr. – died on July 28, 2008[18][19] 2008–present – Thomas "Sonny" Ciancutti Underboss (official and acting)[edit] 1925–1929 – Salvatore "Sam" Monastero – brother to boss Stefano Monastero[1][13] 1936–1956 – Sebastian "John" LaRocca – promoted to boss 1956–1973 – Frank Amato – died 1973[1] 1973–1987 – Joseph "Jo Jo" Pecora – imprisoned 1979-1983, died 1987[16][17] 1987–2006 – John Bazzano Jr. – took over after Pecora died;[4][18] became boss in 2006 Acting 1987–1995 – Charles Porter – convicted in 1990 and sentenced to 28 years, defected to the government in 1999.[11][17] 2006–2008 – Thomas "Sonny" Ciancutti – became boss in 2008 2008–present – Robert "Bobby I" Iannelli Consigliere[edit] 1956–1985 – Michael James Genovese – promoted to boss[16] 1985–1989 – Pasquale "Pat" Ferruccio – controlled gambling in the Canton, Ohio area,[17] imprisoned in 1991 1989–2002 – Charles "Murgie" Imburgia – his nephew Anthony Murgie was connected to the Genovese family.[17] 2002–2006 – Thomas "Sonny" Ciancutti – became underboss 2006–2008 – Robert "Bobby I" Iannelli – became underboss Youngstown faction[edit] The faction operates in Youngstown, Ohio throughout the Mahoning Valley. In the 1970s the faction gained control over the Youngstown gambling rackets while sharing some of the profits with the Cleveland crime family.[20] 1960s–1988 – James "Jimmy" Prato – died 1988[16][20][21] 1988–1991 – Joey Naples – protege of Prato, he was murdered in 1991[16][21] 1991–1999 – Lenine "Lenny" Strollo – nephew of Prato,[16][21] imprisoned and defected to the government in 1999. Current members[edit] Made members[edit] Boss – Thomas "Sonny" Ciancutti – took over Kelly Mannarino's New Kensington gambling rackets.[17] In 2002, Ciancutti was given probation for controlling gambling operations in Allegheny and Fayette counties.[22][23] Underboss – Robert "Bobby I" Iannelli – controls a sports bookmaking operation; he also took over Tony Grosso's old numbers and illegal gambling operation.[24][25] Soldier – John V. Leone[26][27] Soldier – Mauro P. Matone[28][29] Associates[edit] John Francis "Duffy" Conley Jr. – controlled an illegal video poker machine ring in Pittsburgh. In 2006, Conley was arrested for running illegal gambling operations.[30] Ralph "Big Head" Maselli – controls gambling operations in Pittsburgh[30] John V. "Johnny A" Adams – controls gambling operations in Pittsburgh[30] Christopher Paul Hankish [30] William R. "Billy" Spina Jr [30] Salvatore A. "Sonny" Williams [30] Former members[edit] Frank Amato – a former boss[12] Amato controlled rackets in New Kensington and West Virginia he expanded the crime family's territory throughout Allegheny County.[14][15] He stepped down as boss becoming underboss to LaRocca.[1] He died in 1973.[3] Sebastian "John" LaRocca – a former boss.[1] Under LaRocca's leadership the crime family became a powerful force in Pittsburgh's labor unions. He established rackets in Ohio, while sharing some of the illegal income with the Cleveland crime family.[1] LaRocca also formed an agreement with Tampa crime family boss Santo Trafficante operating casinos in Havana, Cuba.[16] In 1957, LaRocca attended the Appalachian conference with Michael James Genovese and Gabriel "Kelly" Mannarino.[1] He later died on December 3, 1984.[1][4][17] Michael James Genovese – a former boss.[1][4] Genovese leadership the crime family became involved drug distribution in the Midwest and Northeast.[1] His crime family also took control over rackets in Ohio after the Cleveland crime family members were imprisoned.[1] Genovese also had members attempt to infiltrate an Indian casino near San Diego. His crime family also tried to take control of the McKees Rocks gambling rackets.[31] After the 1990s defection of his underboss Charles Porter and capo Lenny Strollo, Genovese's family lost power. He stayed boss until his death in 2006 at the age of 87.[1][4][17] John Bazzano Jr. – a former boss. Bazzano's father John Sr. was boss of the Pittsburgh family before beining murdered in 1932.[18] During the 1950s, he joined his father-in-law Antonio Ripepi crew operating gambling rackets in the Monongahela Valley.[18] Bazzano was released from prison in 1981 and was promoted to capo controlling Kelly Mannarino's old crew.[17] He later became underboss to Genovese and became boss in 2006. On July 28, 2008 Bazzano Jr. died.[19] Joseph "Jo Jo" Pecora – a former underboss who controlled gambling rackets in West Virginia, he was imprisoned from 1979-1983 on illegal gambling charges[17] and died in 1987[16][17] Gabriel "Kelly" Mannarino – a former capo who controlled the New Kensington rackets.[17] He died on July 18, 1980 from cancer.[9] Antonio Ripepi – a former capo who controlled Monongahela Valley gambling, with his son-in-law John Bazzano Jr.; he died in 2000.[32] Pasquale "Pat" Ferruccio – a former capo who operated in Ohio, Kentucky and Pennsylvania. He worked with the Cleveland family and died in 2006.[33] Frank "Sonny" Amato Jr. – a former soldier who operated in East Pittsburgh, Braddock, Turtle Creek and North Versailles.[17][23] Frank Valenti – a former soldier in the early 1960s he took over the Rochester family. Louis Raucci Sr. – a former soldier, he took over Joseph Sica Penn Hills rackets. In 1990 he was imprisoned,[17][23] he died in 1995 Joseph Sica – a former soldier who controlled rackets in Penn Hills, he retired in the 1980s and died in 1991.[17] Anthony "Wango" Capizzi – a former soldier who operated in Las Vegas with the Bufalino family.[17] He died in 2007 Henry "Zebo" Zottola[11] – he died in 1998 Geno "Eugene" Chiarelli – a former soldier.[34][35] He was released from prison in 2008.[36] Chiarelli died on June 14, 2012.[37] Rival[edit] Antony "Tony" Grosso – controlled gambling operations in the Pittsburgh area, the FBI never categorized Grosso as an organized crime member. Grosso was linked to Chuckie Porter, and he had ties to the Pittsburgh political system allowing him to run his organization unscathed for many years and unconnected to organized crime. He was eventually arrested by law enforcement and he served significant jail time, ultimately dying while incarcerated. His organization has no members left operating in the Pittsburgh area today. Grosso's antics were so legendary Hollywood loosely based the movie Lucky Numbers starring John Travolta on them.[38][39] See also[edit] Portal icon Pittsburgh portal Portal icon Gangs portal Robert Duggan Eugene Coon General: Crime in Pennsylvania Notes[edit] 1.^ Jump up to: a b c d e f g h i j k l m n o p q r s t u v w x y z aa ab ac ad ae The American Mafia.com "Pittsburgh crime family" 2.^ Jump up to: a b Jason Cato. Reputed mob boss linked to "old-time Mafia" (November 2, 2006) Pittsburgh Tribune-Review 3.^ Jump up to: a b c d e f g h i j k l m n o p q r s Capeci, Chapter 5 "Mafia Families Poison the Northeast" 4.^ Jump up to: a b c d e f g Organized Crime in Pennsylvania: Traditional and Non-Traditional. Pennsylvania Crime Concession. April 15, 1988. (The Nevada Observer. August 16, 2006) 5.^ Jump up to: a b c d e Devico, (pg. 185-187) 6.^ Jump up to: a b c d e f g h i Ove, Torsten. Mafia has long history here, growing from bootlegging days. November 06, 2000. Post-Gazette.com (Part II) 7.^ Jump up to: a b La Cosa Nostra: John Sebastian La Rocca. (2007–2011) lacndb.com Sebastian La Rocca 8.^ Jump up to: a b Porrello pg.184 9.^ Jump up to: a b c d La Cosa Nostra: Gariel Mannarino. (2007–2010) lacndb.com Mannarino 10.Jump up ^ Devico pg.190 11.^ Jump up to: a b c Ove, Torsten. Local FBI Agent Plays Key Role In Dismantling Region's Organized Crime Family November. 5, 2000. Post-Gazette.com 12.^ Jump up to: a b c d e f Rick Porrello's AmericanMafia.com "Pittsburgh crime family" by Mario Machi 13.^ Jump up to: a b La Cosa Nostra: Stefano Monastero. (2007–2010) lacndb.com Monastero 14.^ Jump up to: a b La Cosa Nostra: Frank Amato. (2007–2010) lacndb.com Amato 15.^ Jump up to: a b Cato, Jason. Burgh's mob ties may sleep with the fishes. November 4, 2006. Pittsburgh Tribune-Review 16.^ Jump up to: a b c d e f g h Porrello, pg. 11 17.^ Jump up to: a b c d e f g h i j k l m n o p q r Laborers local 1058 (Pittsburgh) order and Memorandum imposing supervision in lieu of trusteesh Docket No. 00-08T. Decided March 9, 2001. 18.^ Jump up to: a b c d La Cosa Nostra: John Bazzano Jr. (2007–2010) lacndb.com Bazzano Jr 19.^ Jump up to: a b Ove, Torsten. Obituary: John Bazzano Jr./Member of the dwindling Pittsburgh mob June 28, 1927-July 25, 2008. July 29, 2008. Pittsburgh Post-Gazette. 20.^ Jump up to: a b Porrello, Rick. To Kill the Irishman: The War That Crippled the Mafia. (2004) pg. 189 21.^ Jump up to: a b c James Ridgway de Szigethy. "Congressman James Traficant and the Murder of Mobster Charlie Carabbia". New York Investigative Journalist. American Mafia.com 22.Jump up ^ Junker, Matthew. Ciancutti gets house arrest. March 6, 2002. Pittsburgh Tribune Review 23.^ Jump up to: a b c Ove, Torsten. Obituary: Frank D. Amato Jr./ Although identified as Mafia figure, he was never charged with crime. November 07, 2003. Pittsburgh Post-Gazette 24.Jump up ^ "Iannelli gambling organization cracked; arrests today." June 25, 1990. PRNewswire. (Retrieved at High Beam Research on December 3, 2010) 25.Jump up ^ Commowealth Pennsylvania v. Robert Iannelli Superior Court of Pennsylvania. October 18, 1993. (Retrieved at 1998 VersusLaw Inc) 26.Jump up ^ Pennsylvania Crime Commission 1987 Report. Pennsylvania Attorney General's Office. (pg.118, 121) 27.Jump up ^ Federal Bureau of Prisons Inmate Locator: John Vincent Leone released June 6, 1997 28.Jump up ^ "Drug Sentence". Pittsburgh Post-Gazette. May 22, 1993. (pg. B4) 29.Jump up ^ Federal Bureau of Prisons Inmate Locator: Mauro P. Matone released February 22, 1996 30.^ Jump up to: a b c d e f Going for broke by Jason Cato (May 14, 2006) Pittsburgh Tribune-Review 31.Jump up ^ Ove, Torsten Dennis Skosnik: A rough and tumble history in McKees Rocks (November 22, 2005) Pittsburgh Post-Gazette 32.Jump up ^ La Cosa Nostra: Antonio Ripepi. (2007–2010) lacndb.com Ripepi 33.Jump up ^ Pasquale Ferruccio. The American Mafia.com (2007 T. Hunt) 34.Jump up ^ Remains of the Day: Why the sudden renewed interest in Hoffa's body? by Joe Martier. Pittsburgh City Paper. June 1, 2006 35.Jump up ^ United States v. Geno Chiarelli. US Court of Appeals, Third Circuit. - 898 F.2d 373. (Decided March 14, 1990) 36.Jump up ^ Federal Bureau of Prisons Inmate Locator: Gino Chiarelli released June 2, 2008 37.Jump up ^ Ove, Torsten (June 21, 2012). "Obituary: Geno Chiarelli / Powerful figure in Pittsburgh Mafia (Aug. 5, 1942 - June 14, 2012)". Pittsburgh Post-Gazette. Retrieved August 30, 2012. 38.Jump up ^ Chris Potter. The History Center's new compilation of Pittsburgh biographies amuses, informs... and leaves out too many scalawags (May 8, 2008) Pittsburgh City Paper.com 39.Jump up ^ Dick Thornburgh. Where the Evidence Leads: An Autobiography, Revised and Updated. University of Pittsburgh Press, 2003. (pg. 44-53) References[edit] Capeci, Jerry. The Complete Idiot's Guide to the Mafia. Indianapolis: Alpha Books, 2002. ISBN 0-02-864225-2 Devico, Peter J. The Mafia Made Easy: The Anatomy and Culture of La Cosa Nostra. Porrello, Rick. To Kill the Irishman: The War That Crippled the Mafia. 2004 External links[edit] American Gangland: LaRocca-Genovese Crime Family Dieland: The Pittsburgh Family Dieland: Youngstown Representatives [show] v· t· e Italian American Mafia · · · · · · · · · · · · · · · · · · · · · · · · · · · · · · · · · · · · · · · · · · · · [show] v· t· e Pittsburgh () · · · · · · · · · · · · · · · · · · · · · · · · · · · · · · · · · · · · · · · · · · · · · · · · · · · · · · · · · · · · · · · · · · · · · · · · · · · · · · · · · · · · · · · · · · · · · · · · · · · · · · · · · · · · · · · · · · · · · · · · · · · · · · · · · · · · · · · · · · · · · · · · · · · · · · · · · · · · · · · · · · · · · · · · · · · · · · · · · · · · · · · · · · · · · · · · · · · · · · · · · · · · · · · · · · · · · · · · · · · · · · · · · · · · · · · · · · · · · · · · · · · · · · · · · · · · · · · · · · · · · · · · · · · · · · · · · · · · · · · · · · · · · · · · · · · · · · · · · · · · · · · · · · · · · · · · · · · · · · · · · · · · · · · · · · · · · · · · · · · · · · · · · · · · · · · · · · · · · · Wikipedia book· Portal· Category Categories: Italian-American crime families Criminals from Pennsylvania History of Pittsburgh, Pennsylvania Culture of Pittsburgh, Pennsylvania Italian-American culture in Pennsylvania Gangs in Pittsburgh Navigation menu Create account Log in Article Talk Read Edit View history Main page Contents Featured content Current events Random article Donate to Wikipedia Wikimedia Shop Interaction Help About Wikipedia Community portal Recent changes Contact page Tools What links here Related changes Upload file Special pages Permanent link Page information Wikidata item Cite this page Print/export Create a book Download as PDF Printable version Languages Français Italiano Edit links This page was last modified on 28 September 2014 at 19:35. Text is available under the Creative Commons Attribution-ShareAlike License; additional terms may apply. By using this site, you agree to the Terms of Use and Privacy Policy. Wikipedia® is a registered trademark of the Wikimedia Foundation, Inc., a non-profit organization. Privacy policy About Wikipedia Disclaimers Contact Wikipedia Developers Mobile view Wikimedia Foundation Powered by MediaWiki