Every day (since 12/23/1913)
Americans have been played
like a fiddle, and the
conductors have been "our"
93 Federal Prosecutors
per Flight 93.

If you took symbolism
away from the big boys,
they literally wouldn't
know what to do with
themselves...But more
on that later.

These 2 videos were
initiated & gaslighted
by W Pa US Attorneys
David J Hickton
and
Scott W Brady
respectively.

Federal gaslighting
is why American
families are still being
kidnapped & slaughtered,
using
mechanical ventilators
(since 1963).

93 US Attorneys also
seal/destroy incriminating
medical records
(per HIPAA).

Below is how 93
US Attorneys
take care of
whistleblowers.

I explained the M.O.
of medical kidnap/murder
(per respiratory distress)
to Dr Bing Liu
(on 2/6/20 and 2/25/20),
as a Lyft driver.

Then 4 days before
Pfizer's EUA...

When the post-vaccine
excess deaths start
going exponential, then
y'all will wake up?

93 US Attorneys protect
the elitist-controlled
US Government, and not
WE THE PEOPLE.

The excess deaths are
not from virus infection.

So that means what???

Now that the US election
is over, Americans will
quickly learn of the
recent atrocities, per
those who could have
protected US from same.

These are the same people
who just avoided a red wave
(under the false flag of
abortion), who refused
to codify Roe v Wade, for
8 years under Obama, and
for 2 years under Biden.

A current protector of
Government secrets is
Cindy K Chung.

A Doctor Albert Chung has
protected the hideous secrets
of "brain death", since 1967
at the University of Pittsburgh.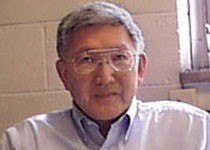 Dr Chung was my freshman
biochemistry professor at
PITT (in 1971), at which time
I expressed my interest in a
biochemistry-computer science
double major, to explore
what is known today as
Computational Biology.

Get ready for a storm
of "findings", now that
our owners got what they
wanted, in the midterms
(per losing just enough
seats, to excuse them again
for not codifying Roe v Wade).