ROUGHLY HALF OF AMERICANS KNOW WHAT TWAT IS.
FED IS IN BED WITH THE MOB, TO DEPOPULATE YOU FOR $500,000 PER BODY!
I'm LE-JIT in PITTSBURGH PENNSYLVANIA, at 412-313-3080.
16*********************************** *********************************** *********************************** *********************************** *******************************************************************16
YOU think the USA (and Major Media) looks out for YOU...THEY DO NOT!
JUST ASK JFK...Oh that's right, he's dead...FBI didn't protect him from the FED!
So who's gonna protect YOU??? NO ONE at all! In fact the FBI looks the other way.
The FED's Politicians and Media have been BSing you for 102 years, resulting in
"THE GREAT CULLING" of Americans, since 2002,
the same year KDKA hired Neurologist Dr Maria E Simbra to hide fabricated
HIGHMARK brain death$...Highmark Blue Cross Blue Shield is KDKA's biggest advertiser.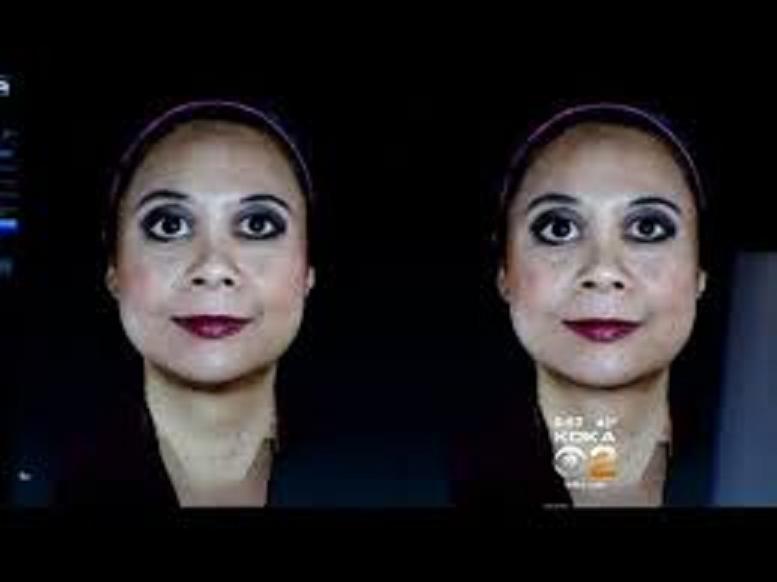 2002 was also the year that (present AHN CEO) John W Paul was fired by UPMC
(for conflict of interest per playing both sides of insurance/provider fence),
which is precisely why J W Paul was hired 13 May 2011 by HIGHMARK, the very day I got
what I thought were my wife's complete medical records
(but missing the Respiratory, Pulmonary, Neurology, and Anesthesia Reports, et al).
Any honest doctor would know why!
No one wants to look at this stuff, because most of US realize that we ourselves
were unwittingly duped into helping doctors kill our family, by telling them
to pull the plug on the life support (which "patient" never needed), resulting
in the death of your loved one, NOT FROM PULLING THE PLUG, but from
"doctors" cutting out vital organs beforehand, temporarily replacing the heart
with an artificial one, then capping off the murder with a morphine overdose
which destroys unharvested organs, as in evidence that your buddy never had
"complete organ failure", the reason they had you pull the plug IN THE FIRST PLACE!
Then the body is cremated, which the STATE ensured, through gross administrative fraud,
giving your survivors' social security (for example) to a Guardianship Company
THAT NEVER EXISTED (the State gives the money to itself).
You understand that this is a FED, MOB, Government operation...
The FED gets depopulation, the MOB gets big money, "Doctors" get beer money,
and the Government REDUCES THE WELFARE ROLLS.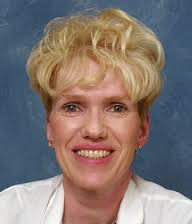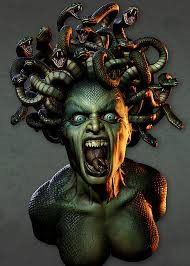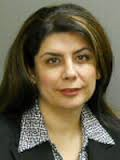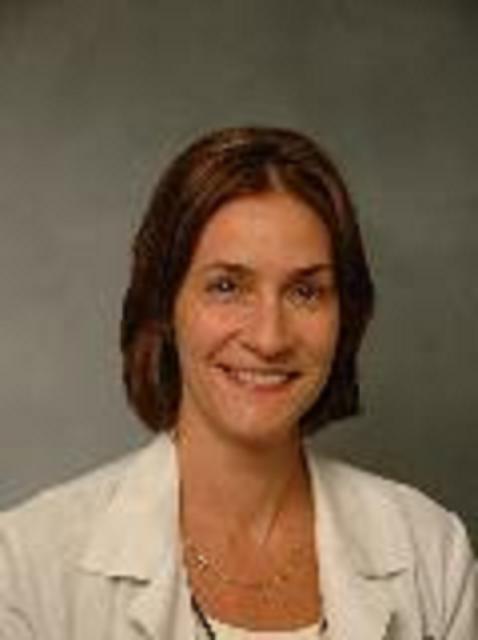 MEDUSA
Everyone's happy but the terrorized dead person, and the family (thinks they killed them).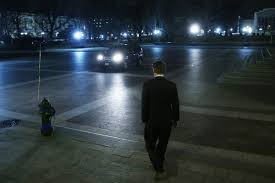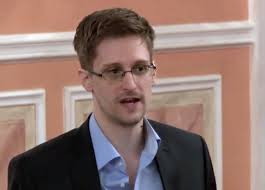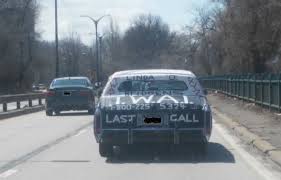 STAND (RIDE) WITH RAND, & WITH SNOWDEN (AND WITH ME)...........................
Write me in for COUNTY EXECUTIVE of Allegheny County, and I'll stop this shit
(AT LEAST IN PITTSBURGH PENNSYLVANIA)!
Edward Howard McWhirter, husband of Rita Joanne Conley
(terrorized by the FED, WPAHS, US GOVERNMENT, MAFIA, 211-911, 2/01/11-9/10/11).
Criminal Dr Karl E Williams (below) was appointed Medical Examiner of Allegheny County
in January 2007, by Sicilian Mobster COUNTY EXECUTIVE Daniel A Oronato,
member of Zappala's MURDER-FOR-ORGANS ring (with Ken Melani and John W Paul).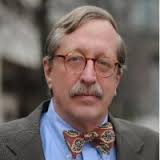 KARL E (PIECE OF SHIT) WILLIAMS
If Rand Paul doesn't soon speak out against American Genocide by Organ "Donation",
please get Jesse Ventura to run for President.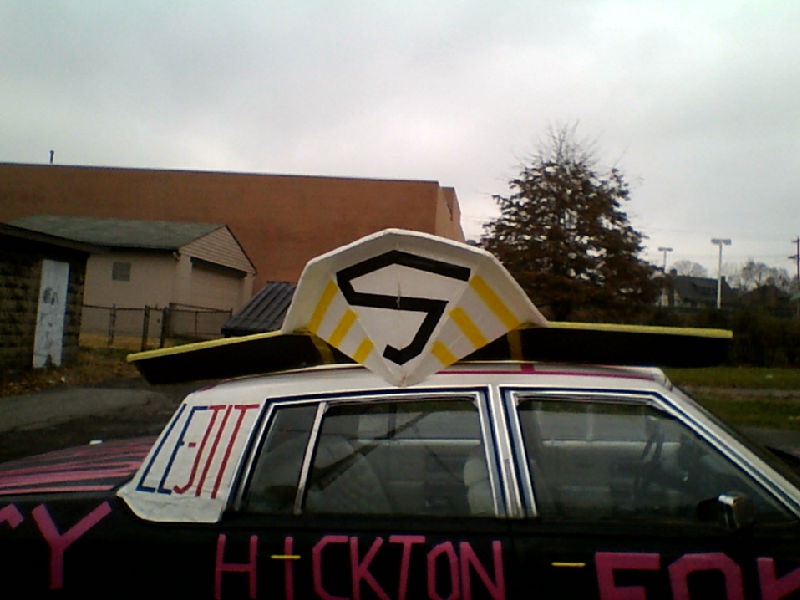 Notice that UPMC is "surprized" at China's murder-for-organs, when, in fact,

UPMC'S own Executive Vice President (John W Paul) ORIGINATED the concept,

shortly after he was HIRED by UPMC in 1974, around the time D.A. Dugan was

being murdered, to be replaced by criminal D.A. John Hickton...the father of

our present criminal Federal Prosecutor of W Pa., David J Hickton.

War on Terror From Wikipedia, the free encyclopedia Changes must be reviewed before being displayed on this page.show/hide details This article is about the international military campaign. For the board game, see War on Terror (game). For the documentary film, see War on Terror (film). War on Terror Clockwise from top left: Aftermath of the September 11 attacks; American infantry in Afghanistan; an American soldier and Afghan interpreter in Zabul Province, Afghanistan; explosion of an Iraqi car bomb in Baghdad Clockwise from top left: Aftermath of the 11 September attacks; American infantry in Afghanistan; an American soldier and Afghan interpreter in Zabul Province, Afghanistan; explosion of an Iraqi car bomb in Baghdad. Date 7 October 2001 – present (13 years, 7 months, 3 weeks and 1 day)[note 1] Location Global (esp. in the Greater Middle East) Status NATO-led international involvement in Afghanistan (2001–present) Fall of the Taliban government in Afghanistan Destruction of al-Qaeda camps Taliban insurgency War in North-West Pakistan Killing of Osama bin Laden Withdrawal plan Closure of ISAF; ongoing insurgency Initiation of Operation Resolute Support by NATO Transfer of combat roles to Afghan Armed Forces Continued US withdrawal Insurgency in Yemen (1998–present):[note 2] Ongoing insurgency Drone strikes being conducted by US and Pakistani forces. Iraq War (2003–2011): Fall of the Ba'ath Party government in Iraq Execution of Saddam Hussein Free elections Ongoing insurgency War in North-West Pakistan (2004–present): Ongoing insurgency Large part of FATA under Taliban control Shifting public support for the Pakistani government Killing of Osama bin Laden Drone strikes being conducted by the CIA International campaign against ISIL (2014–present): Ongoing insurgency Operation Inherent Resolve: US-led Coalition airstrikes on ISIL positions in Iraq, Syria, Egyptian airstrikes in Libya, and West African airstrikes in Nigeria Multinational humanitarian effort Arming and support for local ground forces 2 American journalists, 2 American humanitarian workers, 1 American oil worker, 2 British humanitarian workers, 1 French tourist, and 21 Egyptian civilians executed[1][2][3][4][5][4][6][7] Other: OEF Horn of Africa OEF Philippines OEF Trans Sahara OEF Caribbean and Central America Belligerents NATO participants: NATO full list[show] Non-NATO participants: Afghanistan Pakistan Yemen Iraq Lebanon full list[show] International missions *: NATO—ISAF Operation Enduring Freedom Allies Northern Alliance Multi-National Force – Iraq link Combined Joint Task Force – Horn of Africa Combined Joint Task Force – Operation Inherent Resolve (* note: most contributing nations are included in the international operations) Main targets: al-Qaeda Lashkar al-Zil AQAP Ansar al-Sharia AQIM AQIS al-Shabaab al-Nusra Khorasan[13] Islamic State of Iraq and the Levant Wilayat Sinai logo.jpeg Wilayat Sinai Barqa province.jpg Wilayat Barqa Algeria province.jpg Wilayat al-Jazair Khorasan province logo.jpeg Wilayat Khorasan Wilayat Sanaa[14] Boko Haram[15][16][17][18] Others[show] Former[show] Commanders and leaders George W. Bush (U.S President 2001–2009) Barack Obama (U.S President 2009–Present) Tony Blair (Prime Minister of the U.K 1997–2007) Gordon Brown (Prime Minister of the U.K 2007–2010) David Cameron (Prime Minister of the U.K 2010–Present) Jacques Chirac (President of France 1995–2007) Nicolas Sarkosy (President of France 2007–2012) François Hollande (President of France 2012–Present) President Pervez Musharraf[note 3] (Pakistani President 1999–2008) John Howard (Australian Prime Minister 1996–2007) Lech Kaczynski † (Polish President 2005–2010) Recep Tayyip Erdoğan (Prime Minister of Turkey 2003–2014) Lebanon General Jean Kahwaji (Commander-in-Chief of the Lebanese Armed Forces) al-Qaeda Osama bin Laden (Founder and first Emir of al-Qaeda) † Ayman al-Zawahiri (Current Emir of al-Qaeda) Saif al-Adel (al-Qaeda Military Chief) Ilyas Kashmiri (Commander of Lashkar al-Zil) † Nasir al-Wuhayshi (Emir of AQAP) Abu Musab Abdel Wadoud (Emir of AQIM) Asim Umar (Emir of AQIS) Ahmad Umar (Emir of al-Shabaab) Abu Mohammad al-Julani (Emir of al-Nusra Front) Muhsin al-Fadhli (Leader of Khorasan Group) Islamic State of Iraq and the Levant Abu Bakr al-Baghdadi (Caliph of ISIL) Abu Ala al-Afri † (Viceroy of ISIL)[34][35][36] Abu Ali al-Anbari (Deputy Emir of ISIL in Syria) Abu Muslim al-Turkmani † (Deputy Leader, Iraq)[37] Abu Suleiman al-Naser (Head of War Council)[38] Islamic State of Iraq and the Levant Abu Mohammad al-Adnani (Spokesperson for ISIL) Islamic State of Iraq and the Levant Abu Omar al-Shishani (Senior ISIL commander) Islamic State of Iraq and the Levant Abu Nabil Al Iraqi (ISIL Emir of North Africa) Barqa province.jpg Mohammed Abdullah (ISIL Emir of Derna) Barqa province.jpg Ali Al Qarqaa (ISIL Emir of Nofaliya) Khorasan province logo.jpeg Hafiz Saeed Khan †[39](ISIL Emir of Wilayat Khorasan) Khorasan province logo.jpeg Usman Ghazi[31][40] Islamic State of Iraq and the Levant Abubakar Shekau[18] (Emir of Boko Haram) Taliban Mohammed Omar (Supreme Commander of the Taliban) Abdul Ghani Baradar Obaidullah Akhund † Mohammad Fazl Dadullah Akhund † Tehrik-i-Taliban Maulana Fazlullah (Emir of Tehrik-i-Taliban Pakistan) Hakimullah Mehsud † Baitullah Mehsud † Haqqani Network Jalaluddin Haqqani (leader of the Haqqani network) Sirajuddin Haqqani The War on Terror (WoT), also known as the Global War on Terrorism (GWOT), refers to the international military campaign that started after the 11 September 2001 terrorist attacks on the United States.[41] The United States led a coalition of other NATO and non-NATO nations in the campaign to destroy al-Qaeda and other militant extremist organizations.[42] U.S. President George W. Bush first used the term "War on Terror" on 20 September 2001.[41] The Bush administration and the western media have since used the term to argue a global military, political, legal, and conceptual struggle against both organizations designated terrorist and regimes accused of supporting them. It was originally used with a particular focus on Muslim countries associated with Islamic terrorism organizations including al-Qaeda and like-minded organizations. In 2013, President Barack Obama announced that the United States was no longer pursuing a War on Terror, as the military focus should be on specific enemies rather than a tactic. He stated, "We must define our effort not as a boundless 'Global War on Terror', but rather as a series of persistent, targeted efforts to dismantle specific networks of violent extremists that threaten America."[43] Contents [hide] 1 Etymology 1.1 History of the name 1.2 The rhetorical war on terror 2 Precursor to the September 11 attacks 3 September 11, 2001 attacks 4 U.S. objectives 5 U.S. and NATO-led military operations 5.1 Operation Active Endeavour 5.2 Operation Enduring Freedom 5.2.1 Operation Enduring Freedom – Afghanistan 5.2.2 Operation Enduring Freedom – Philippines 5.2.3 Operation Enduring Freedom – Horn of Africa 5.2.4 Operation Enduring Freedom – Trans Sahara 5.3 Iraq 5.3.1 Iraqi no-fly zones 5.3.2 Operation Iraqi Freedom 5.3.3 Operation New Dawn 5.4 Operation Inherent Resolve 6 Other military operations 6.1 Fighting in Pakistan 6.2 Fighting in Yemen 6.3 Fighting in Kashmir 7 International military support 7.1 International Security Assistance Force 8 Terrorist attacks and failed plots since 9/11 8.1 Al-Qaeda 8.2 Islamic State 9 U.S. military aid to other countries 10 Post 9/11 events inside the United States 11 Casualties 12 Costs 13 Criticism 14 See also 15 Notes 16 References 16.1 Bibliography 17 Further reading 18 External links Etymology[edit] Letter from Barack Obama indicating appropriation of Congressional funds for "Overseas Contingency Operations/Global War on Terrorism" The phrase "War on Terror" has been used to specifically refer to the ongoing military campaign led by the US, UK and their allies against organizations and regimes identified by them as terrorist, and excludes other independent counter-terrorist operations and campaigns such as those by Russia and India. The conflict has also been referred to by names other than the War on Terror. It has also been known as: World War III[44] World War IV[45] (assuming the Cold War was World War III) Bush's War on Terror[46] The Long War[47][48] The Global War on Terror[49] The War Against al-Qaeda[50] History of the name[edit] In 1984, the Reagan Administration used the term "war against terrorism" as part of an effort to pass legislation that was designed to freeze assets of terrorist groups and marshal the forces of government against them. Author Shane Harris asserts this was a reaction to the 1983 Beirut barracks bombing, which killed 241 U.S. and 58 French peacekeepers.[51] The concept of America at war with terrorism may have begun on 11 September 2001 when Tom Brokaw, having just witnessed the collapse of one of the towers of the World Trade Center, declared "Terrorists have declared war on [America]."[52] On 16 September 2001, at Camp David, President George W. Bush used the phrase war on terrorism in an unscripted and controversial comment when he said, "This crusade – this war on terrorism – is going to take a while, ... "[53] Bush later apologized for this remark due to the negative connotations the term crusade has to people, e.g. of Muslim faith. The word crusade was not used again.[54] On 20 September 2001, during a televised address to a joint session of congress, Bush stated that, "(o)ur 'war on terror' begins with al-Qaeda, but it does not end there. It will not end until every terrorist group of global reach has been found, stopped, and defeated."[55] In April 2007, the British government announced publicly that it was abandoning the use of the phrase "War on Terror" as they found it to be less than helpful.[56] This was explained more recently by Lady Eliza Manningham-Buller. In her 2011 Reith lecture, the former head of MI5 said that the 9/11 attacks were "a crime, not an act of war. So I never felt it helpful to refer to a war on terror."[57] US President Barack Obama has rarely used the term, but in his inaugural address on 20 January 2009, he stated "Our nation is at war, against a far-reaching network of violence and hatred."[58] In March 2009 the Defense Department officially changed the name of operations from "Global War on Terror" to "Overseas Contingency Operation" (OCO).[59] In March 2009, the Obama administration requested that Pentagon staff members avoid use of the term, instead using "Overseas Contingency Operation".[59] Basic objectives of the Bush administration "war on terror", such as targeting al Qaeda and building international counterterrorism alliances, remain in place.[60][61] In December 2012, Jeh Johnson, the General Counsel of the Department of Defense, stated that the military fight will be replaced by a law enforcement operation when speaking at Oxford University,[62] predicting that al Qaeda will be so weakened to be ineffective, and has been "effectively destroyed", and thus the conflict will not be an armed conflict under international law.[63] In May 2013, Obama stated that the goal is "to dismantle specific networks of violent extremists that threaten America";[64] which coincided with the US Office of Management and Budget having changed the wording from "Overseas Contingency Operations" to "Countering Violent Extremism" in 2010.[65] The rhetorical war on terror[edit] Because the actions involved in the "war on terrorism" are diffuse, and the criteria for inclusion are unclear, political theorist Richard Jackson has argued that "the 'war on terrorism' therefore, is simultaneously a set of actual practices—wars, covert operations, agencies, and institutions—and an accompanying series of assumptions, beliefs, justifications, and narratives—it is an entire language or discourse."[66] Jackson cites among many examples a statement by John Ashcroft that "the attacks of September 11 drew a bright line of demarcation between the civil and the savage".[67] Administration officials also described "terrorists" as hateful, treacherous, barbarous, mad, twisted, perverted, without faith, parasitical, inhuman, and, most commonly, evil.[68] Americans, in contrast, were described as brave, loving, generous, strong, resourceful, heroic, and respectful of human rights.[69] Both the term and the policies it denotes have been a source of ongoing controversy, as critics argue it has been used to justify unilateral preventive war, human rights abuses and other violations of international law.[70][71] Precursor to the September 11 attacks[edit] See also: Terrorism and List of terrorist incidents The origins of al-Qaeda can be traced to the Soviet war in Afghanistan (December 1979 – February 1989). The United States, United Kingdom, Saudi Arabia, Pakistan, and the People's Republic of China supported the Islamist Afghan mujahadeen guerillas against the military forces of the Soviet Union and the Democratic Republic of Afghanistan. A small number of "Afghan Arab" volunteers joined the fight against the Soviets, including Osama bin Laden, but there is no evidence they received any external assistance.[72] In May 1996 the group World Islamic Front for Jihad Against Jews and Crusaders (WIFJAJC), sponsored by bin Laden (and later re-formed as al-Qaeda), started forming a large base of operations in Afghanistan, where the Islamist extremist regime of the Taliban had seized power earlier in the year.[73] In February 1998, Osama bin Laden signed a fatwā, as head of al-Qaeda, declaring war on the West and Israel,[74][75] later in May of that same year al-Qaeda released a video declaring war on the US and the West.[76][77] On August 7, 1998, al-Qaeda struck the U.S. embassies in Kenya and Tanzania, killing 224 people, including 12 Americans.[78] In retaliation, U.S. President Bill Clinton launched Operation Infinite Reach, a bombing campaign in Sudan and Afghanistan against targets the U.S. asserted were associated with WIFJAJC,[79][80] although others have questioned whether a pharmaceutical plant in Sudan was used as a chemical warfare plant. The plant produced much of the region's antimalarial drugs[81] and around 50% of Sudan's pharmaceutical needs.[82] The strikes failed to kill any leaders of WIFJAJC or the Taliban.[81] Next came the 2000 millennium attack plots, which included an attempted bombing of Los Angeles International Airport. On October 12, 2000, the USS Cole bombing occurred near the port of Yemen, and 17 U.S. Navy sailors were killed.[83] September 11, 2001 attacks[edit] Main article: September 11 attacks Ground Zero in New York following the attacks of 11 September 2001 On the morning of 11 September 2001, 19 Islamic men affiliated with al-Qaeda hijacked four airliners all bound for California. Once the hijackers assume control of the airliners, they told the passengers that they had the bomb on board and would spare the lives of passengers and crew once their demands were met – no passenger and crew actually suspected that they would use the airliners as suicide weapons since it had never happened before in history.[84][85] The hijackers – members of al-Qaeda's Hamburg cell –[86] intentionally crashed two airliners into the Twin Towers of the World Trade Center in New York City, New York, killing 147 civilians and the ten hijackers on board the airliners. Both buildings collapsed within two hours from fire damage related to the crashes, destroying nearby buildings and damaging others, and killing 2,192 civilians, 71 law enforcement officers, and 343 firefighters who were in the towers and on the ground. The hijackers crashed a third airliner into the Pentagon in Arlington County, Virginia, just outside Washington D.C., killing 70 civilians and 55 military personnel who were in the building, as well as 59 civilians and the five hijackers on board. 39 civilians, a law enforcement officer, and four hijackers died when the fourth plane crashed into a field near Shanksville, Pennsylvania, after some of its passengers and flight crew attempted to retake control of the plane, which the hijackers had redirected toward Washington D.C., to target the White House, or the U.S. Capitol. No flights had survivors. A total of 2,977 victims and 19 hijackers perished in the attacks, making it the worst terrorist attack to ever take place on U.S. soil (and the worst act of international terrorism to take place on U.S. soil) and also the deadliest foreign attack on U.S. soil since the Japanese carried out a surprise air raid on Pearl Harbor on December 7, 1941.[87] U.S. objectives[edit] NATO Trans Sahara initiative Major military operations (Afghanistan • Pakistan • Iraq • Somalia • Yemen) Other allies involved in major operations Circle Burgundy Solid.svg Major terrorist attacks by al-Qaeda and affiliated groups: 1. 1998 United States embassy bombings • 2. 11 September attacks 2001 • 3. Bali bombings 2002• 4. Madrid bombings 2004 • 5. London bombings 2005 • 6. Mumbai attacks 2008 The Authorization for Use of Military Force Against Terrorists or "AUMF" was made law on September 14, 2001, to authorize the use of United States Armed Forces against those responsible for the attacks on September 11, 2001. It authorized the President to use all necessary and appropriate force against those nations, organizations, or persons he determines planned, authorized, committed, or aided the terrorist attacks that occurred on September 11, 2001, or harbored such organizations or persons, in order to prevent any future acts of international terrorism against the United States by such nations, organizations or persons. Congress declares this is intended to constitute specific statutory authorization within the meaning of section 5(b) of the War Powers Resolution of 1973. The George W. Bush administration defined the following objectives in the War on Terror:[88] Defeat terrorists such as Osama bin Laden, Abu Musab al-Zarqawi and demolish their organizations Identify, locate and demolish terrorists along with their organizations Deny sponsorship, support and sanctuary to terrorists End the state sponsorship of terrorism Establish and maintain an international standard of accountability with regard to combating terrorism Strengthen and sustain the international effort to combat terrorism Work with willing and able states Enable weak states Persuade reluctant states Compel unwilling states Interdict and disorder material support for terrorists Abolish terrorist sanctuaries and havens Diminish the underlying conditions that terrorists seek to exploit Partner with the international community to strengthen weak states and prevent (re)emergence of terrorism Win the war of ideals Defend US citizens and interests at home and abroad Integrate the National Strategy for Homeland Security Attain domain awareness Enhance measures to ensure the integrity, reliability, and availability of critical, physical, and information-based infrastructures at home and abroad Implement measures to protect US citizens abroad Ensure an integrated incident management capability U.S. and NATO-led military operations[edit] US Army soldier of the 10th Mountain Division in Nuristan Province, June 2007 Operation Active Endeavour[edit] Main article: Operation Active Endeavour Operation Active Endeavour is a naval operation of NATO started in October 2001 in response to the September 11 attacks. It operates in the Mediterranean and is designed to prevent the movement of militants or weapons of mass destruction and to enhance the security of shipping in general.[89] Operation Enduring Freedom[edit] Main article: Operation Enduring Freedom Campaign streamer awarded to units who have participated in Operation Enduring Freedom. Operation Enduring Freedom is the official name used by the Bush administration for the War in Afghanistan, together with three smaller military actions, under the umbrella of the Global War on Terror. These global operations are intended to seek out and destroy any al-Qaeda fighters or affiliates. Operation Enduring Freedom – Afghanistan[edit] Main article: War in Afghanistan (2001–present) See also: War in Afghanistan (2015–present) and List of military operations in the war in Afghanistan (2001–14) Campaign streamer awarded to units who have participated in OEF-A. US Army Chinook helicopter in Afghanistan Soldiers beside a mud wall US Marines return fire on enemy forces in Marjeh, February 2010 On 20 September 2001, in the wake of the 11 September attacks, George W. Bush delivered an ultimatum to the Taliban government of Afghanistan to turn over Osama bin Laden and al-Qaeda leaders operating in the country or face attack.[55] The Taliban demanded evidence of bin Laden's link to the 11 September attacks and, if such evidence warranted a trial, they offered to handle such a trial in an Islamic Court.[90] The US refused to provide any evidence. Subsequently, in October 2001, US forces (with UK and coalition allies) invaded Afghanistan to oust the Taliban regime. On 7 October 2001, the official invasion began with British and US forces conducting airstrike campaigns over enemy targets. Kabul, the capital city of Afghanistan, fell by mid-November. The remaining al-Qaeda and Taliban remnants fell back to the rugged mountains of eastern Afghanistan, mainly Tora Bora. In December, Coalition forces (the US and its allies) fought within that region. It is believed that Osama bin Laden escaped into Pakistan during the battle.[91][92] In March 2002, the US and other NATO and non-NATO forces launched Operation Anaconda with the goal of destroying any remaining al-Qaeda and Taliban forces in the Shah-i-Kot Valley and Arma Mountains of Afghanistan. The Taliban suffered heavy casualties and evacuated the region.[93] The Taliban regrouped in western Pakistan and began to unleash an insurgent-style offensive against Coalition forces in late 2002.[94] Throughout southern and eastern Afghanistan, firefights broke out between the surging Taliban and Coalition forces. Coalition forces responded with a series of military offensives and an increase in the amount of troops in Afghanistan. In February 2010, Coalition forces launched Operation Moshtarak in southern Afghanistan along with other military offensives in the hopes that they would destroy the Taliban insurgency once and for all.[95] Peace talks are also underway between Taliban affiliated fighters and Coalition forces.[96] In September 2014, Afghanistan and the United States signed a security agreement, which permits United States and NATO forces to remain in Afghanistan until at least 2024.[97] The United States and other NATO and non-NATO forces are planning to withdraw;[98] with the Taliban claiming it has defeated the United States and NATO,[99] and the Obama Administration viewing it as a victory.[100] In December 2014, ISAF encasing its colors, and Resolute Support began as the NATO operation in Afghanistan.[101] Continued United States operations within Afghanistan will continue under the name "Operation Freedom's Sentinel".[102] Operation Enduring Freedom – Philippines[edit] Main article: Operation Enduring Freedom – Philippines US Special Forces soldier and infantrymen of the Philippine Army In January 2002, the United States Special Operations Command, Pacific deployed to the Philippines to advise and assist the Armed Forces of the Philippines in combating Filipino Islamist groups.[103] The operations were mainly focused on removing the Abu Sayyaf group and Jemaah Islamiyah (JI) from their stronghold on the island of Basilan.[104] The second portion of the operation was conducted as a humanitarian program called "Operation Smiles". The goal of the program was to provide medical care and services to the region of Basilan as part of a "Hearts and Minds" program.[105][106] Joint Special Operations Task Force – Philippines disbanded in June 2014,[107] ending a 14-year mission.[108] After JSOTF-P disbanded, as late as November 2014, American forces continued to operate in the Philippines under the name "PACOM Augmentation Team".[109] Operation Enduring Freedom – Horn of Africa[edit] Main article: Operation Enduring Freedom – Horn of Africa See also: War in Somalia (2006–09), War in Somalia (2009–present) and Piracy in Somalia US soldiers and French Naval commandos in Djibouti. Ships assigned to Combined Task Force One Five Zero (CTF-150) The Fall of Mogadishu in December 2006 and the withdrawal of the ICU This extension of Operation Enduring Freedom was titled OEF-HOA. Unlike other operations contained in Operation Enduring Freedom, OEF-HOA does not have a specific organization as a target. OEF-HOA instead focuses its efforts to disrupt and detect militant activities in the region and to work with willing governments to prevent the reemergence of militant cells and activities.[110] In October 2002, the Combined Joint Task Force - Horn of Africa (CJTF-HOA) was established in Djibouti at Camp Lemonnier.[111] It contains approximately 2,000 personnel including US military and special operations forces (SOF) and coalition force members, Combined Task Force 150 (CTF-150). Task Force 150 consists of ships from a shifting group of nations, including Australia, Canada, France, Germany, Italy, Netherlands, Pakistan, New Zealand and the United Kingdom. The primary goal of the coalition forces is to monitor, inspect, board and stop suspected shipments from entering the Horn of Africa region and affecting the US' Operation Iraqi Freedom. Included in the operation is the training of selected armed forces units of the countries of Djibouti, Kenya and Ethiopia in counter-terrorism and counter-insurgency tactics. Humanitarian efforts conducted by CJTF-HOA include rebuilding of schools and medical clinics and providing medical services to those countries whose forces are being trained. The program expands as part of the Trans-Saharan Counterterrorism Initiative as CJTF personnel also assist in training the armed forces of Chad, Niger, Mauritania and Mali. However, the War on Terror does not include Sudan, where over 400,000 have died in an ongoing civil war. On 1 July 2006, a Web-posted message purportedly written by Osama bin Laden urged Somalis to build an Islamic state in the country and warned western governments that the al-Qaeda network would fight against them if they intervened there.[112] Somalia has been considered a "failed state" because its official central government was weak, dominated by warlords and unable to exert effective control over the country. Beginning in mid-2006, the Islamic Courts Union (ICU), an Islamist faction campaigning on a restoration of "law and order" through Sharia law, had rapidly taken control of much of southern Somalia. On 14 December 2006, the US Assistant Secretary of State Jendayi Frazer claimed al-Qaeda cell operatives were controlling the Islamic Courts Union, a claim denied by the ICU.[113] By late 2006, the UN-backed Transitional Federal Government (TFG) of Somalia had seen its power effectively limited to Baidoa, while the Islamic Courts Union controlled the majority of southern Somalia, including the capital of Mogadishu. On 20 December 2006, the Islamic Courts Union launched an offensive on the government stronghold of Baidoa, and saw early gains before Ethiopia intervened in favor of the government. By 26 December, the Islamic Courts Union retreated towards Mogadishu, before again retreating as TFG/Ethiopian troops neared, leaving them to take Mogadishu with no resistance. The ICU then fled to Kismayo, where they fought Ethiopian/TFG forces in the Battle of Jilib. The Prime Minister of Somalia claimed that three "terror suspects" from the 1998 United States embassy bombings are being sheltered in Kismayo.[114] On 30 December 2006, al-Qaeda deputy leader Ayman al-Zawahiri called upon Muslims worldwide to fight against Ethiopia and the TFG in Somalia.[115] On 8 January 2007, the US launched the Battle of Ras Kamboni by bombing Ras Kamboni using AC-130 gunships.[116] On 14 September 2009, US Special Forces killed two men and wounded and captured two others near the Somali village of Baarawe. Witnesses claim that helicopters used for the operation launched from French-flagged warships, but that could not be confirmed. A Somali-based al-Qaida affiliated group, the Al-Shabaab, has confirmed the death of "sheik commander" Saleh Ali Saleh Nabhan along with an unspecified number of militants.[117] Nabhan, a Kenyan, was wanted in connection with the 2002 Mombasa attacks.[118] Operation Enduring Freedom – Trans Sahara[edit] Main article: Operation Enduring Freedom – Trans Sahara Northern Mali conflict.svg Operation Enduring Freedom – Trans Sahara (OEF-TS) is the name of the military operation conducted by the US and partner nations in the Sahara/Sahel region of Africa, consisting of counter-terrorism efforts and policing of arms and drug trafficking across central Africa. The conflict in northern Mali began in January 2012 with radical Islamists (affiliated to al-Qaeda) advancing into northern Mali. The Malian government had a hard time maintaining full control over their country. The fledgling government requested support from the international community on combating the Islamic militants. In January 2013, France intervened on behalf of the Malian government's request and deployed troops into the region. They launched Operation Serval on 11 January 2013, with the hopes of dislodging the al-Qaeda affiliated groups from northern Mali.[119] Iraq[edit] Further information: Iraq War and the War on Terror A British C-130J Hercules aircraft launches flare countermeasures prior to being the first coalition aircraft to land on the newly reopened military runway at Baghdad International Airport. Iraq had been listed as a State sponsor of terrorism by the US since 1990,[120] when Saddam Hussein invaded Kuwait. Iraq had also been on the list from 1979 to 1982; it was removed so that the US could provide material support to Iraq in its war with Iran. Hussein's regime had proven to be a problem for the UN and Iraq's neighbors due to its use of chemical weapons against Iranians and Kurds in the 1980s. Iraqi no-fly zones[edit] Following the ceasefire agreement that suspended hostilities (but not officially ended) in the 1991 Gulf War, the United States and its allies instituted and began patrolling Iraqi no-fly zones, to protect Iraq's Kurdish and Shi'a Arab population—both of which suffered attacks from the Hussein regime before and after the Gulf War—in Iraq's northern and southern regions, respectively. US forces continued in combat zone deployments through November 1995 and launched Operation Desert Fox against Iraq in 1998 after it failed to meet US demands of "unconditional cooperation" in weapons inspections.[121] In the aftermath of Operation Desert Fox, during December 1998, Iraq announced that it would no longer respect the no-fly zones and resumed its attempts to shoot down US aircraft. Operation Iraqi Freedom[edit] Main article: Iraq War Campaign streamer awarded to units who have participated in the Iraq War. American soldiers take cover during a firefight with guerrilla forces in the Al Doura section of Baghdad. Map of the invasion routes and major operations/battles of the Iraq War. The Iraq War began in March 2003 with an air campaign, which was immediately followed by a U.S.-led ground invasion. The Bush administration stated the invasion was the "serious consequences" spoken of in the UNSC Resolution 1441, partially on the basis of Iraq possessing weapons of mass destruction. The Bush administration also stated the Iraq war was part of the War on Terror, something later questioned or contested. The first ground attack came at the Battle of Umm Qasr on March 21, 2003 when a combined force of British, American and Polish forces seized control of the port city of Umm Qasr.[122] Baghdad, Iraq's capital city, fell to American forces in April 2003 and Saddam Hussein's government quickly dissolved.[123] On 1 May 2003, Bush announced that major combat operations in Iraq had ended.[124] However, an insurgency arose against the U.S.-led coalition and the newly developing Iraqi military and post-Saddam government. The insurgency, which included al-Qaeda affiliated groups, led to far more coalition casualties than the invasion. Other elements of the insurgency were led by fugitive members of President Hussein's Ba'ath regime, which included Iraqi nationalists and pan-Arabists. Many insurgency leaders are Islamists and claim to be fighting a religious war to reestablish the Islamic Caliphate of centuries past.[125] Iraq's former president, Saddam Hussein was captured by U.S. forces in December 2003. He was executed in 2006. In 2004, the insurgent forces grew stronger. The US conducted attacks on insurgent strongholds in cities like Najaf and Fallujah. In January 2007, President Bush presented a new strategy for Operation Iraqi Freedom based upon counter-insurgency theories and tactics developed by General David Petraeus. The Iraq War troop surge of 2007 was part of this "new way forward" and, along with US backing of Sunni groups it had previously sought to defeat, has been credited with a widely recognized dramatic decrease in violence by up to 80%. Operation New Dawn[edit] The war entered a new phase on 1 September 2010,[126] with the official end of US combat operations. The last U.S. troops exited Iraq on 18 December 2011.[127] Operation Inherent Resolve[edit] Main articles: 2014 military intervention against the Islamic State of Iraq and the Levant, Timeline of the Iraqi insurgency (2014), Spillover of the Syrian Civil War, American-led intervention in Syria and 2014 American-led intervention in Iraq Tomahawk missiles being fired from the USS Philippine Sea and the USS Arleigh Burke at IS targets in Syria In a major split in the ranks of Al Qaeda's organization, the Iraqi franchise, known as Al Qaeda in Iraq covertly invaded Syria and the Levant and began participating in the ongoing Syrian Civil War, gaining enough support and strength to re-invade Iraq's western provinces under the name of the Islamic State of Iraq and the Levant (ISIS/ISIL), taking over much of the country in a blitzkrieg-like action and combining the Iraq insurgency and Syrian Civil War into a single conflict.[128] Due to their extreme brutality and a complete change in their overall ideology, Al Qaeda's core organization in Central Asia eventually denounced ISIS and directed their affiliates to cut off all ties with this organization.[129] Many analysts[who?] believe that because of this schism, Al Qaeda and ISIL are now in a competition to retain the title of the world's most powerful terrorist organization.[130] The Obama administration began to reengage in Iraq with a series of airstrikes aimed at ISIS beginning on 10 August 2014.[131] On 9 September 2014 President Obama said that he had the authority he needed to take action to destroy the militant group known as the Islamic State of Iraq and the Levant and thus did not require additional approval from Congress.[132] The following day on September 10, 2014 President Barack Obama made a televised speech about ISIL, which he stated "Our objective is clear: We will degrade, and ultimately destroy, ISIL through a comprehensive and sustained counter-terrorism strategy".[133] Obama has authorized the deployment of additional U.S. Forces into Iraq, as well as authorizing direct military operations against ISIL within Syria.[133] On the night of September 21/22 the United States, Saudi Arabia, Bahrain, the UAE, Jordan and Qatar started air attacks against ISIS in Syria.[citation needed] In October 2014, it was reported that the U.S. Department of Defense considers military operations against ISIL as being under Operation Enduring Freedom in regards to campaign medal awarding.[134] On 15 October, the military intervention became known as "Operation Inherent Resolve".[135] Other military operations[edit] Fighting in Pakistan[edit] Main article: Pakistan in the War on Terror See also: United States-Pakistan relations, Pakistan and state terrorism, War in North-West Pakistan, Drone attacks in Pakistan and Death of Osama bin Laden Map detailing the spread of the Taliban Insurgency into Afghanistan from safe havens within Pakistan (2002–2006) Former President Musharraf with former President Bush Diagram of Osama bin Laden's hideout in Abbottabad, Pakistan. He was killed there on 2 May 2011. Following the 11 September 2001 attacks, former President of Pakistan Pervez Musharraf sided with the US against the Taliban government in Afghanistan after an ultimatum by then US President George W. Bush. Musharraf agreed to give the US the use of three airbases for Operation Enduring Freedom. United States Secretary of State Colin Powell and other US administration officials met with Musharraf. On 19 September 2001, Musharraf addressed the people of Pakistan and stated that, while he opposed military tactics against the Taliban, Pakistan risked being endangered by an alliance of India and the US if it did not cooperate. In 2006, Musharraf testified that this stance was pressured by threats from the US, and revealed in his memoirs that he had "war-gamed" the United States as an adversary and decided that it would end in a loss for Pakistan.[136] On 12 January 2002, Musharraf gave a speech against Islamic extremism. He unequivocally condemned all acts of terrorism and pledged to combat Islamic extremism and lawlessness within Pakistan itself. He stated that his government was committed to rooting out extremism and made it clear that the banned militant organizations would not be allowed to resurface under any new name. He said, "the recent decision to ban extremist groups promoting militancy was taken in the national interest after thorough consultations. It was not taken under any foreign influence".[137] In 2002, the Musharraf-led government took a firm stand against the jihadi organizations and groups promoting extremism, and arrested Maulana Masood Azhar, head of the Jaish-e-Mohammed, and Hafiz Muhammad Saeed, chief of the Lashkar-e-Taiba, and took dozens of activists into custody. An official ban was imposed on the groups on 12 January.[138] Later that year, the Saudi born Zayn al-Abidn Muhammed Hasayn Abu Zubaydah was arrested by Pakistani officials during a series of joint US-Pakistan raids. Zubaydah is said to have been a high-ranking al-Qaeda official with the title of operations chief and in charge of running al-Qaeda training camps.[139] Other prominent al-Qaeda members were arrested in the following two years, namely Ramzi bin al-Shibh, who is known to have been a financial backer of al-Qaeda operations, and Khalid Sheikh Mohammed, who at the time of his capture was the third highest-ranking official in al-Qaeda and had been directly in charge of the planning for the 11 September attacks. In 2004, the Pakistan Army launched a campaign in the Federally Administered Tribal Areas of Pakistan's Waziristan region, sending in 80,000 troops. The goal of the conflict was to remove the al-Qaeda and Taliban forces in the region. After the fall of the Taliban regime many members of the Taliban resistance fled to the Northern border region of Afghanistan and Pakistan where the Pakistani army had previously little control. With the logistics and air support of the United States, the Pakistani Army captured or killed numerous al-Qaeda operatives such as Khalid Sheikh Mohammed, wanted for his involvement in the USS Cole bombing, the Bojinka plot, and the killing of Wall Street Journal reporter Daniel Pearl. The United States has carried out a campaign of Drone attacks on targets all over the Federally Administered Tribal Areas. However, the Pakistani Taliban still operates there. To this day it's estimated that 15 US soldiers were killed while fighting al-Qaeda and Taliban remnants in Pakistan since the War on Terror began.[140] Osama bin Laden, the founder of al-Qaeda, was killed on 2 May 2011, during a raid conducted by the United States special operations forces in Abbottabad, Pakistan.[141] The use of drones by the Central Intelligence Agency in Pakistan to carry out operations associated with the Global War on Terror sparks debate over sovereignty and the laws of war. The U.S. Government uses the CIA rather than the U.S. Air Force for strikes in Pakistan in order to avoid breaching sovereignty through military invasion. The United States was criticized by[according to whom?] a report on drone warfare and aerial sovereignty for abusing the term 'Global War on Terror' to carry out military operations through government agencies without formally declaring war.[142] Fighting in Yemen[edit] Main article: Yemeni al-Qaeda crackdown The United States has also conducted a series of military strikes on al-Qaeda militants in Yemen since the War on Terror began.[143] Yemen has a weak central government and a powerful tribal system that leaves large lawless areas open for militant training and operations. Al-Qaida has a strong presence in the country.[144] The US, in an effort to support Yemeni counter-terrorism efforts, has increased their military aid package to Yemen from less than $11 million in 2006 to more than $70 million in 2009, as well as providing up to $121 million for development over the next three years.[145] Fighting in Kashmir[edit] Main article: Kashmir conflict Political Map: the Kashmir region districts In a 'Letter to American People' written by Osama bin Laden in 2002, he stated that one of the reasons he was fighting America is because of its support of India on the Kashmir issue.[146][147] While on a trip to Delhi in 2002, U.S. Secretary of Defense Donald Rumsfeld suggested that Al-Qaeda was active in Kashmir, though he did not have any hard evidence.[148][149] An investigation in 2002 unearthed evidence that Al-Qaeda and its affiliates were prospering in Pakistan-administered Kashmir with tacit approval of Pakistan's National Intelligence agency Inter-Services Intelligence.[150] A team of Special Air Service and Delta Force was sent into Indian-administered Kashmir in 2002 to hunt for Osama bin Laden after reports that he was being sheltered by the Kashmiri militant group Harkat-ul-Mujahideen.[151] U.S. officials believed that Al-Qaeda was helping organize a campaign of terror in Kashmir in order to provoke conflict between India and Pakistan. Fazlur Rehman Khalil, the leader of the Harkat-ul-Mujahideen, signed al-Qaeda's 1998 declaration of holy war, which called on Muslims to attack all Americans and their allies.[152] In 2006, Al-Qaeda claimed they had established a wing in Kashmir; this worried the Indian government.[153] Al-Qaeda has strong ties with the Kashmir militant groups Lashkar-e-Taiba and Jaish-e-Mohammed in Pakistan.[154] While on a visit to Pakistan in January 2010, U.S. Defense secretary Robert Gates stated that Al-Qaeda was seeking to destabilize the region and planning to provoke a nuclear war between India and Pakistan.[155] In September 2009, a U.S. Drone strike reportedly killed Ilyas Kashmiri, who was the chief of Harkat-ul-Jihad al-Islami, a Kashmiri militant group associated with Al-Qaeda.[156][157] Kashmiri was described by Bruce Riedel as a 'prominent' Al-Qaeda member,[158] while others described him as the head of military operations for Al-Qaeda.[159] Waziristan had now become the new battlefield for Kashmiri militants, who were now fighting NATO in support of Al-Qaeda.[160] On 8 July 2012, Al-Badar Mujahideen, a breakaway faction of Kashmir centric terror group Hizbul Mujahideen, on conclusion of their two-day Shuhada Conference called for mobilisation of resources for continuation of jihad in Kashmir.[161] International military support[edit] Main articles: Participants in Operation Enduring Freedom and Multi-National Force – Iraq See also: Coalition combat operations in Afghanistan in 2008 and Afghan War order of battle The United Kingdom is the second largest contributor of troops in Afghanistan. The invasion of Afghanistan is seen to have been the first action of this war, and initially involved forces from the United States, the United Kingdom, and the Afghan Northern Alliance. Since the initial invasion period, these forces were augmented by troops and aircraft from Australia, Canada, Denmark, France, Italy, Netherlands, New Zealand and Norway amongst others. In 2006, there were about 33,000 troops in Afghanistan. On 12 September 2001, less than 24 hours after the 11 September attacks in New York City and Washington, D.C., NATO invoked Article 5 of the North Atlantic Treaty and declared the attacks to be an attack against all 19 NATO member countries. Australian Prime Minister John Howard also declared that Australia would invoke the ANZUS Treaty along similar lines.[162] In the following months, NATO took a wide range of measures to respond to the threat of terrorism. On 22 November 2002, the member states of the Euro-Atlantic Partnership Council (EAPC) decided on a Partnership Action Plan against Terrorism, which explicitly states, "EAPC States are committed to the protection and promotion of fundamental freedoms and human rights, as well as the rule of law, in combating terrorism."[163] NATO started naval operations in the Mediterranean Sea designed to prevent the movement of terrorists or weapons of mass destruction as well as to enhance the security of shipping in general called Operation Active Endeavour. Support for the US cooled when America made clear its determination to invade Iraq in late 2002. Even so, many of the "coalition of the willing" countries that unconditionally supported the US-led military action have sent troops to Afghanistan, particular neighboring Pakistan, which has disowned its earlier support for the Taliban and contributed tens of thousands of soldiers to the conflict. Pakistan was also engaged in the War in North-West Pakistan (Waziristan War). Supported by US intelligence, Pakistan was attempting to remove the Taliban insurgency and al-Qaeda element from the northern tribal areas.[164] International Security Assistance Force[edit] Main article: International Security Assistance Force Map of countries contributing troops to ISAF as of 5 March 2010. Major contributors (over 1000 troops) in dark green, other contributors in light green, and former contributors in magenta. December 2001 saw the creation of the NATO-led International Security Assistance Force (ISAF) to assist the Afghan Transitional Administration and the first post-Taliban elected government. With a renewed Taliban insurgency, it was announced in 2006 that ISAF would replace the US troops in the province as part of Operation Enduring Freedom. The British 16th Air Assault Brigade (later reinforced by Royal Marines) formed the core of the force in southern Afghanistan, along with troops and helicopters from Australia, Canada and the Netherlands. The initial force consisted of roughly 3,300 British, 2,000 Canadian, 1,400 from the Netherlands and 240 from Australia, along with special forces from Denmark and Estonia and small contingents from other nations. The monthly supply of cargo containers through Pakistani route to ISAF in Afghanistan is over 4,000 costing around 12 billion in Pakistani Rupees.[165][166][167][168][169] Terrorist attacks and failed plots since 9/11[edit] Al-Qaeda[edit] Since 9/11, Al-Qaeda and other affiliated radical Islamist groups have executed attacks in several parts of the world where conflicts are not taking place. Whereas countries like Pakistan have suffered hundreds of attacks killing tens of thousands and displacing many more. The 2002 Bali bombings in Indonesia were committed by various members of Jemaah Islamiyah, an organization linked to Al-Qaeda. The 2003 Casablanca bombings were carried out by Salafia Jihadia, an Al-Qaeda affiliate. After the 2003 Istanbul bombings, Turkey charged 74 people with involvement, including Syrian Al-Qaeda member Loai al-Saqa. The 2004 Madrid train bombings in Spain were "inspired by" Al-Qaeda, though no direct involvement has been established. The 7 July 2005 London bombings in the United Kingdom were perpetrated by 4 homegrown terrorists, one of whom appeared in an edited video with a known Al-Qaeda operative, though the British government denies Al-Qaeda involvement. Al Qaeda claimed responsibility for the 11 April 2007 Algiers bombings in Algeria. The 2007 Glasgow International Airport attack in the United Kingdom was carried out by a pair of bombers whose laptops and suicide notes included videos and speeches referencing Al-Qaeda, though no direct involvement was established. The 2009 Fort Hood shooting in the United States was committed by Nidal Malik Hasan, who had been in communication with Anwar al-Awlaki, though the Department of Defense classifies the shooting as an incidence of workplace violence. Morocco blames Al-Qaeda for the 2011 Marrakech bombing, though Al-Qaeda denies involvement. 2012 Toulouse and Montauban shootings in France were committed by Mohammed Merah, who reportedly had familial ties to Al-Qaeda, along with a history of petty crime and psychological issues. Merah claimed ties to Al-Qaeda, though French authorities deny any connection. To date, no one has been convicted for the 2012 U.S. Consulate attack in Benghazi in Libya and no one has claimed responsibility. Branches of Al-Qaeda, Al-Qaeda affiliates, and individuals "sympathetic to Al-Qaeda" are blamed. 2015 Charlie Hebdo shooting in Paris There may also have been several additional planned attacks that were not successful. 2004 financial buildings plot (United States and the United Kingdom) 21 July 2005 London bombings (United Kingdom) 2006 Toronto terrorism plot (Canada) 2006 transatlantic aircraft plot involving liquid explosives carried onto commercial airplanes 2006 Hudson River bomb plot (United States) 2007 Fort Dix attack plot (United States) 2007 London car bombs (United Kingdom) 2007 John F. Kennedy International Airport attack plot (United States) 2009 Bronx terrorism plot (United States) 2009 New York Subway and United Kingdom Plot (United States and the United Kingdom) 2009 Christmas Bomb Plot (United States) 2010 Stockholm bombings (Sweden) 2010 Times Square car bombing attempt (United States) 2010 cargo plane bomb plot (United States) 2010 Portland car bomb plot (United States) 2011 Manhattan terrorism plot (United States) 2013 VIA Rail Canada terrorism plot (Canada) Islamic State[edit] 2013 Reyhanlı bombings in Turkey that led to 52 deaths and the injury of 140 people. Porte de Vincennes hostage crisis (9 January 2015) perpetrated by Amedy Coulibaly in Paris. 2015 Corinthia Hotel attack on 27 January in Libya that led to 10 deaths. 2015 Sana'a mosque bombings on 20 March that led to the death of 142 and injury of 351 people. Curtis Culwell Center attack on 3 May 2015, that led to the injury of one security officer. So far, there has been only one failed plot by the Islamic State: 2014 mass-beheading plot in Australia U.S. military aid to other countries[edit] See also: United States military aid and United States Foreign Military Financing Pakistan In the three years before the attacks of 11 September, Pakistan received approximately US$9 million in American military aid. In the three years after, the number increased to US$4.2 billion, making it the country with the maximum funding post 9/11. Such a huge inflow of funds has raised concerns in the Indian press that these funds were given without any accountability, as the end uses not being documented, and that large portions were used to suppress civilians' human rights and to purchase weapons to contain domestic problems like the Balochistan unrest. Post 9/11 events inside the United States[edit] A US Immigration and Customs Enforcement helicopter patrols the airspace over New York City. Main article: USA PATRIOT Act Further information: Detentions following the September 11 attacks and Aftermath of the September 11 attacks In addition to military efforts abroad, in the aftermath of 9/11 the Bush Administration increased domestic efforts to prevent future attacks. Various government bureaucracies that handled security and military functions were reorganized. A new cabinet-level agency called the United States Department of Homeland Security was created in November 2002 to lead and coordinate the largest reorganization of the US federal government since the consolidation of the armed forces into the Department of Defense.[citation needed] The Justice Department launched the National Security Entry-Exit Registration System for certain male non-citizens in the US, requiring them to register in person at offices of the Immigration and Naturalization Service. The USA PATRIOT Act of October 2001 dramatically reduces restrictions on law enforcement agencies' ability to search telephone, e-mail communications, medical, financial, and other records; eases restrictions on foreign intelligence gathering within the United States; expands the Secretary of the Treasury's authority to regulate financial transactions, particularly those involving foreign individuals and entities; and broadens the discretion of law enforcement and immigration authorities in detaining and deporting immigrants suspected of terrorism-related acts. The act also expanded the definition of terrorism to include domestic terrorism, thus enlarging the number of activities to which the USA PATRIOT Act's expanded law enforcement powers could be applied. A new Terrorist Finance Tracking Program monitored the movements of terrorists' financial resources (discontinued after being revealed by The New York Times). Global telecommunication usage, including those with no links to terrorism,[170] is being collected and monitored through the NSA electronic surveillance program. The Patriot Act is still in effect. Political interest groups have stated that these laws remove important restrictions on governmental authority, and are a dangerous encroachment on civil liberties, possible unconstitutional violations of the Fourth Amendment. On 30 July 2003, the American Civil Liberties Union (ACLU) filed the first legal challenge against Section 215 of the Patriot Act, claiming that it allows the FBI to violate a citizen's First Amendment rights, Fourth Amendment rights, and right to due process, by granting the government the right to search a person's business, bookstore, and library records in a terrorist investigation, without disclosing to the individual that records were being searched.[171] Also, governing bodies in a number of communities have passed symbolic resolutions against the act. John Walker Lindh was captured as an enemy combatant during the United States' 2001 invasion of Afghanistan. In a speech on 9 June 2005, Bush said that the USA PATRIOT Act had been used to bring charges against more than 400 suspects, more than half of whom had been convicted. Meanwhile the ACLU quoted Justice Department figures showing that 7,000 people have complained of abuse of the Act. The Defense Advanced Research Projects Agency (DARPA) began an initiative in early 2002 with the creation of the Total Information Awareness program, designed to promote information technologies that could be used in counter-terrorism. This program, facing criticism, has since been defunded by Congress. By 2003, 12 major conventions and protocols were designed to combat terrorism. These were adopted and ratified by a number of states. These conventions require states to co-operate on principal issues regarding unlawful seizure of aircraft, the physical protection of nuclear materials, and the freezing of assets of militant networks.[172] In 2005, the UN Security Council adopted Resolution 1624 concerning incitement to commit acts of terrorism and the obligations of countries to comply with international human rights laws.[173] Although both resolutions require mandatory annual reports on counter-terrorism activities by adopting nations, the United States and Israel have both declined to submit reports. In the same year, the United States Department of Defense and the Chairman of the Joint Chiefs of Staff issued a planning document, by the name "National Military Strategic Plan for the War on Terrorism", which stated that it constituted the "comprehensive military plan to prosecute the Global War on Terror for the Armed Forces of the United States...including the findings and recommendations of the 9/11 Commission and a rigorous examination with the Department of Defense". On 9 January 2007, the House of Representatives passed a bill, by a vote of 299–128, enacting many of the recommendations of the 9/11 Commission The bill passed in the US Senate,[174] by a vote of 60–38, on 13 March 2007 and it was signed into law on 3 August 2007 by President Bush. It became Public Law 110-53. In July 2012, US Senate passed a resolution urging that the Haqqani Network be designated a foreign terrorist organisation.[175] The Office of Strategic Influence was secretly created after 9/11 for the purpose of coordinating propaganda efforts, but was closed soon after being discovered. The Bush administration implemented the Continuity of Operations Plan (or Continuity of Government) to ensure that US government would be able to continue in catastrophic circumstances. Since 9/11, extremists made various attempts to attack the United States, with varying levels of organization and skill. For example, vigilant passengers aboard a transatlantic flight prevented Richard Reid, in 2001, and Umar Farouk Abdulmutallab, in 2009, from detonating an explosive device. Other terrorist plots have been stopped by federal agencies using new legal powers and investigative tools, sometimes in cooperation with foreign governments. Such thwarted attacks include: The 2001 shoe bomb plot A plan to crash airplanes into the US Bank Tower (aka Library Tower) in Los Angeles The 2003 plot by Iyman Faris to blow up the Brooklyn Bridge in New York City The 2004 Financial buildings plot, which targeted the International Monetary Fund and World Bank buildings in Washington, D.C., the New York Stock Exchange and other financial institutions The 2004 Columbus Shopping Mall Bombing Plot The 2006 Sears Tower plot The 2007 Fort Dix attack plot The 2007 John F. Kennedy International Airport attack plot The New York Subway Bombing Plot and 2010 Times Square car bombing attempt The Obama administration has promised the closing of the Guantanamo Bay detention camp, increased the number of troops in Afghanistan, and promised the withdrawal of its troops from Iraq. Casualties[edit] According to Joshua Goldstein, an international relations professor from the American University, The Global War on Terror has seen fewer war deaths than any other decade in the past century.[176] There is no widely agreed on figure for the number of people that have been killed so far in the War on Terror as it has been defined by the Bush Administration to include the war in Afghanistan, the war in Iraq, and operations elsewhere. Some estimates include the following: Child killed by a car bomb in Kirkuk, July 2011 File:CollateralMurder.ogv Footage of leaked Apache gunship strike in Baghdad, July 2007. Dead bodies in Mosul, July 2007 Iraq: 62,570 to 1,124,000 Main article: Casualties of the Iraq War Iraq Body Count project documented 110,937–121,227 civilian deaths from violence from March 2003 to December 2012.[177][178][179] 110,600 deaths in total according to the Associated Press from March 2003 to April 2009.[180] 151,000 deaths in total according to the Iraq Family Health Survey.[181] Opinion Research Business (ORB) poll conducted 12–19 August 2007 estimated 1,033,000 violent deaths due to the Iraq War. The range given was 946,000 to 1,120,000 deaths. A nationally representative sample of approximately 2,000 Iraqi adults answered whether any members of their household (living under their roof) were killed due to the Iraq War. 22% of the respondents had lost one or more household members. ORB reported that "48% died from a gunshot wound, 20% from the impact of a car bomb, 9% from aerial bombardment, 6% as a result of an accident and 6% from another blast/ordnance."[182][183][184] Between 392,979 and 942,636 estimated Iraqi (655,000 with a confidence interval of 95%), civilian and combatant, according to the second Lancet survey of mortality. A minimum of 62,570 civilian deaths reported in the mass media up to 28 April 2007 according to Iraq Body Count project.[185] 4,409 US military dead (929 non-hostile deaths), and 31,926 wounded in action during Operation Iraqi Freedom.[186] 66 US Military dead (28 non-hostile deaths), and 295 wounded in action during Operation New Dawn.[186] Afghanistan: between 10,960 and 249,000[187] Main article: Civilian casualties of the War in Afghanistan (2001–present) 16,725–19,013 civilians killed according to Cost of War project from 2001 to 2013[188] According to Marc W. Herold's extensive database,[189] between 3,100 and 3,600 civilians were directly killed by US Operation Enduring Freedom bombing and Special Forces attacks between 7 October 2001 and 3 June 2003. This estimate counts only "impact deaths"—deaths that occurred in the immediate aftermath of an explosion or shooting—and does not count deaths that occurred later as a result of injuries sustained, or deaths that occurred as an indirect consequence of the US airstrikes and invasion. In an opinion article published in August 2002 in the magazine The Weekly Standard, Joshua Muravchik of the American Enterprise Institute,[190] questioned Professor Herold's study entirely on the basis of one single incident that involved 25–93 deaths. He did not provide any estimate his own.[191] In a pair of January 2002 studies, Carl Conetta of the Project on Defense Alternatives estimates that "at least" 4,200–4,500 civilians were killed by mid-January 2002 as a result of the war and Coalition airstrikes, both directly as casualties of the aerial bombing campaign, and indirectly in the resulting humanitarian crisis. His first study, "Operation Enduring Freedom: Why a Higher Rate of Civilian Bombing Casualties?",[192] released 18 January 2002, estimates that, at the low end, "at least" 1,000–1,300 civilians were directly killed in the aerial bombing campaign in just the 3 months between 7 October 2001 to 1 January 2002. The author found it impossible to provide an upper-end estimate to direct civilian casualties from the Operation Enduring Freedom bombing campaign that he noted as having an increased use of cluster bombs.[193] In this lower-end estimate, only Western press sources were used for hard numbers, while heavy "reduction factors" were applied to Afghan government reports so that their estimates were reduced by as much as 75%.[194] In his companion study, "Strange Victory: A critical appraisal of Operation Enduring Freedom and the Afghanistan war",[195] released 30 January 2002, Conetta estimates that "at least" 3,200 more Afghans died by mid-January 2002, of "starvation, exposure, associated illnesses, or injury sustained while in flight from war zones", as a result of the war and Coalition airstrikes. In similar numbers, a Los Angeles Times review of US, British, and Pakistani newspapers and international wire services found that between 1,067 and 1,201 direct civilian deaths were reported by those news organizations during the five months from 7 October 2001 to 28 February 2002. This review excluded all civilian deaths in Afghanistan that did not get reported by US, British, or Pakistani news, excluded 497 deaths that did get reported in US, British, and Pakistani news but that were not specifically identified as civilian or military, and excluded 754 civilian deaths that were reported by the Taliban but not independently confirmed.[196] According to Jonathan Steele of The Guardian between 20,000 and 49,600 people may have died of the consequences of the invasion by the spring of 2002.[197] 2,046 US military dead (339 non-hostile deaths), and 18,201 wounded in action.[186] A report titled Body Count put together by Physicians for Social Responsibility, Physicians for Global Survival, and International Physicians for the Prevention of Nuclear War (IPPNW) concluded that between 185,000-249,000 people have been killed as a result of the fighting in Afghanistan.[187] Pakistan: Between 1467 and 2334 people were killed in U.S. drone attacks as of 6 May 2011. tens of thousands have been killed by terrorist attacks, millions displaced. Main articles: Drone attacks in Pakistan and Terrorism in Pakistan Somalia: 7,000+ In December 2007, The Elman Peace and Human Rights Organization said it had verified 6,500 civilian deaths, 8,516 people wounded, and 1.5 million displaced from homes in Mogadishu alone during the year 2007.[198] USA 1 June 2009, Pvt. William Andrew Long was shot and killed by Abdulhakim Muhammad, while outside a recruiting facility in Little Rock AR.[199][200] On 5 November 2009, Nidal Malik Hasan shot and killed 13 people and wounded more than 30 others in Fort Hood, Texas.[201] Total American casualties from the War on Terror (this includes fighting throughout the world): US Military killed 6,639[186] US Military wounded 50,422[186] US DoD Civilians killed 16[186] US Civilians killed (includes 9/11 and after) 3,000 + US Civilians wounded/injured 6,000 + Total Americans killed (military and civilian) 9,655 + Total Americans wounded/injured 56,422 + Total American casualties 66,077 + [202][203][204][205][206] The United States Department of Veterans Affairs has diagnosed more than 200,000 American veterans with PTSD since 2001.[207] Yemen Main article: Terrorism in Yemen Costs[edit] A March 2011 Congressional report[208] estimated spending related to the war through fiscal year 2011 at $1.2 trillion, and that spending through 2021 assuming a reduction to 45,000 troops would be $1.8 trillion. A June 2011 academic report[208] covering additional areas of spending related to the war estimated it through 2011 at $2.7 trillion, and long term spending at $5.4 trillion including interest.[note 4] Expense CRS/CBO (Billions US$):[209][210][211] Watson (Billions constant US$):[212] FY2001-FY2011 War appropriations to DoD 1208.1 1311.5 War appropriations to DoS/USAid 66.7 74.2 VA medical 8.4 13.7 VA disability 18.9 Interest paid on DoD war appropriations 185.4 Additions to DoD base spending 362.2–652.4 Additions to Homeland Security base spending 401.2 Social costs to veterans and military families to date 295-400 Subtotal: 1283.2 2662.1–3057.3 FY2012-future FY2012 DoD request 118.4 FY2012 DoS/USAid request 12.1 Projected 2013–2015 war spending 168.6 Projected 2016–2020 war spending 155 Projected obligations for veterans' care to 2051 589–934 Additional interest payments to 2020 1000 Subtotal: 454.1 2043.1–2388.1 Total: 1737.3 4705.2–5445.4 Criticism[edit] Main article: Criticism of the War on Terror Participants in a rally, dressed as hooded detainees. Criticism of the War on Terror addresses the issues, morality, efficiency, economics, and other questions surrounding the War on Terror and made against the phrase itself, calling it a misnomer. The notion of a "war" against "terrorism" has proven highly contentious, with critics charging that it has been exploited by participating governments to pursue long-standing policy / military objectives,[213] reduce civil liberties,[214] and infringe upon human rights. It is argued that the term war is not appropriate in this context (as in War on Drugs), since there is no identifiable enemy, and that it is unlikely international terrorism can be brought to an end by military means.[215] Other critics, such as Francis Fukuyama, note that "terrorism" is not an enemy, but a tactic; calling it a "war on terror", obscures differences between conflicts such as anti-occupation insurgents and international mujahideen. With a military presence in Iraq and Afghanistan and its associated collateral damage Shirley Williams maintains this increases resentment and terrorist threats against the West.[216] There is also perceived U.S. hypocrisy,[217] media induced hysteria,[218] and that differences in foreign and security policy have damaged America's image in most of the world.[219] See also[edit] Portal icon Terrorism portal Portal icon War portal Portal icon Government of the United States portal Portal icon 2010s portal AfPak Attacks on U.S consulate in Karachi Axis of evil Bush Doctrine Foreign policy of the United States Iran and state-sponsored terrorism List of military operations in the War in Afghanistan (2001–present) Nuclear terrorism Pakistan–United States relations Saudi Arabia and terrorism State Sponsors of Terrorism Targeted killing Timeline of the War on Terror Timeline of United States military operations United States and state terrorism Notes[edit] Jump up ^ Origins date back to the 1980s. Jump up ^ Origins date back to the 1980s. Jump up ^ Former army chief. Jump up ^ Among costs not covered by these figures are off-DoD spending beyond 2012, economic opportunity costs, state and local expenses not reimbursed by the federal government, nor reimbursements made to foreign coalition allies for their expenses. References[edit] Jump up ^ "Obama vs ISIS: This time it's personal". The Daily Beast. 22 August 2014. Retrieved 9 September 2014. Jump up ^ "US weighs direct military action against ISIS in Syria". The New York Times. 22 August 2014. Retrieved 9 September 2014. Jump up ^ "French hostage beheading: France to boost Syria rebels". BBC News. Retrieved 28 September 2014. ^ Jump up to: a b "Islamic State Allies In Egypt Say They Killed American Oil Worker William Henderson". The Huffington Post. Retrieved 6 December 2014. Jump up ^ "Islamic State Kassig murder: Western jihadists probed". BBC.com. 17 November 2014. Retrieved 17 November 2014. Jump up ^ "Kayla Mueller, American ISIL hostage, is dead", Al Jazeera America, February 10, 2015 Jump up ^ "Egypt 'bombs IS in Libya' after beheadings video". BBC News. 16 February 2015. Retrieved 16 February 2015. Jump up ^ "Bangladesh". Coalition Contires. United States Central Command. Retrieved 4 December 2014. Jump up ^ "Allies Express Support for U.S. War on Terror". Retrieved 23 October 2014. Jump up ^ http://www.nytimes.com/2006/07/31/world/middleeast/31cnd-prexy.html?_r=1&oref=slogin Jump up ^ Williams, Dan (2014-09-08). "Israel provides intelligence on Islamic State: Western diplomat". Reuters/Yahoo! News. Retrieved 2014-09-27. Jump up ^ "Israel urges global spies to pool resources on IS". AFP/Yahoo! News. 2014-09-09. Retrieved 2014-09-27. Jump up ^ Mike Levine; James Gordon Meek; Pierre Thomas; Lee Ferran (23 September 2014). "What Is the Khorasan Group, Targeted By US in Syria?". ABC News. Retrieved 18 October 2014. Jump up ^ Islamic State targets Yemen Jump up ^ Nigeria's president vows to defeat Boko Haram – Africa – Al Jazeera English Jump up ^ US Offers to Help Find Over 200 Nigerian Schoolgirls Abducted by Boko Haram Jump up ^ Osley, Richard (7 March 2015). "Boko Haram pledges allegiance to Isis in video message". The Independent. Retrieved 8 March 2015. ^ Jump up to: a b "Nigeria's Boko Haram pledges allegiance to Islamic State". BBC News. BBC. 7 March 2015. Retrieved 7 March 2015. Jump up ^ Schanzer, Jonathan (2011-05-02). "The Hamas-al Qaeda Alliance". The Weekly Standard. Retrieved 2014-09-27. Jump up ^ Bush, George W. (2010). Decision Points. Crown Publishers. pp. 399–400. Palestinian extremists, many affiliated with the terrorist group Hamas, launched a wave of terrorist attacks against innocent civilians in Israel...My views [on Israel and Hamas] came into sharper focus after 9/11. Jump up ^ Halevi, Jonathan D. (2014-08-04). "The Hamas Threat to the West Is No Different from ISIS". Jerusalem Center for Public Affairs. Retrieved 2014-09-29. Jump up ^ Thiessen, Marc A. (2011-12-08). "Iran responsible for 1998 U.S. embassy bombings". The Washington Post. Retrieved 2014-09-26. Jump up ^ "U.S. District Court Rules Iran Behind 9/11 Attacks". PRNewswire. 2011-12-23. Retrieved 2014-09-27. Jump up ^ Bush, George W. (2010). Decision Points. Crown Publishers. pp. 413–414. Israel's war against Hezbollah in Lebanon was another defining moment in the ideological struggle. Jump up ^ Levitt, Matthew (2013). Hezbollah: The Global Footprint of Lebanon's Party of God. Georgetown University Press. p. 297. Hezbollah created Unit 3800, a unit dedicated to supporting Iraq Shi'a terrorist groups targeting multinational forces in Iraq. Jump up ^ Hassan Hassan. "Political reform in Iraq will stem the rise of Islamists". Retrieved 4 February 2015. Jump up ^ Penney, Joe (5 October 2011). "The 'War on Terror' rages in the Philippines". Al Jazeera (Qatar). Retrieved 6 May 2015. Abuza, Zachary (September 2005). "Balik-Terrorism: The Return of the Abu Sayyag" (PDF). Strategic Studies Institute. United States Army. Retrieved 6 May 2015. Jump up ^ "Jemaah Islamiyah". Mapping Militant Organizations. Stanford University. 14 February 2012. Retrieved 6 May 2015. "Profile: Jemaah Islamiah". BBC (United Kingdom). 2 February 2012. Retrieved 6 May 2015. Jump up ^ "Pakistan Taliban splinter group vows allegiance to Islamic State". Reuters. 18 November 2014. Retrieved 19 November 2014. Jump up ^ "ISIS Now Has Military Allies in 11 Countries – NYMag". Daily Intelligencer. Retrieved 25 November 2014. ^ Jump up to: a b http://www.khaama.com/uzbek-militants-in-afghanistan-pledge-allegiance-to-isis-in-beheading-video-9962 Jump up ^ "Pakistani splinter group rejoins Taliban amid fears of isolation". Reuters. 12 March 2015. Retrieved 13 March 2015. Jump up ^ http://www.thetower.org/1826-major-libyan-jihadist-group-declares-allegiance-to-isis/ Jump up ^ "Has ISIS Lost Its Head? Power Struggle Erupts with Al-Baghdadi Seriously Wounded". The Daily Beast. 10 May 2015. Retrieved 11 May 2015. Jump up ^ http://www.businessinsider.com/report-a-former-physics-teacher-is-now-leading-isis-2015-4 Jump up ^ Blown to pieces: Iraqi military reveal the moment Islamic State's second-in-command was killed alongside dozens of his followers in coalition air strike on mosque Jump up ^ Matt Bradley and Ghassan Adnan in Baghdad, and Felicia Schwartz in Washington (10 November 2014). "Coalition Airstrikes Targeted Islamic State Leaders Near Mosul". WSJ. Jump up ^ http://www.ibtimes.com/if-isis-leader-abu-bakr-al-baghdadi-killed-who-caliph-islamic-state-group-1721638 Jump up ^ "Militant commander Hafiz Saeed killed in Khyber blast". ARY NEWS. 17 April 2015. Jump up ^ "IMU announces death of emir, names new leader". The Long War Journal. 4 August 2014. ^ Jump up to: a b Eric Schmitt; Thom Shanker (26 July 2005). "U.S. Officials Retool Slogan for Terror War". New York Times. Retrieved 8 January 2015. Wojtek Mackiewicz Wolfe (1 January 2008). Winning the War of Words: Selling the War on Terror from Afghanistan to Iraq. ABC-CLIO. p. 45. ISBN 978-0-313-34967-6. Retrieved 10 January 2015. Jump up ^ Steve Schiffres (18 March 2003). "U S Names Coalition of the Willing". BBC News. Retrieved 2015-01-11. Jump up ^ Shinkman, Paul D. "Obama: 'Global War on Terror' Is Over". U.S. News & World Report. Retrieved 23 March 2015. Jump up ^ "Bush likens 'war on terror' to WWIII". ABC News Online – Abc.net.au. 6 May 2006. Archived from the original on 4 February 2011. Retrieved 26 March 2011. Thomas L. Friedman (13 September 2009). "Foreign Affairs; World War III". The New York Times. Retrieved 10 November 2009. "World War II Strikes Spain". Daily News (New York). 12 March 2004. Archived from the original on 2012-10-26. Retrieved 10 November 2009. Jump up ^ Charles Feldman and Stan Wilson (3 April 2003). "Ex-CIA director: U.S. faces 'World War IV'". CNN. Archived from the original on 27 July 2008. Coman, Julian (13 April 2003). "'We want them to be nervous' (That means you Ali, Bashar and Kim)". The Daily Telegraph (London). Retrieved 9 November 2009. Elio A. Cohen (20 November 2001). "World War IV". The Wall Street Journal. Archived from the original on 6 April 2004. Retrieved 9 November 2009. Jump up ^ Thompson, Mark (26 December 2008). "The $1 Trillion Bill for Bush's War on Terror". TIME. Retrieved 26 March 2011. Priest, Dana (23 January 2009). "Bush's 'War' On Terror Comes to a Sudden End". The Washington Post. Retrieved 26 March 2011. "Bush's War On Terror Shifting Targets". CBS News. 28 January 2008. Retrieved 26 March 2011. Jump up ^ "The Long War Against Terrorism". Web.archive.org. 9 September 2005. Archived from the original on 9 September 2005. Retrieved 2 January 2012. Brownstein, Ronald (6 March 2015). "The Long War". National Journal (Atlantic Media). Retrieved 10 March 2015. Jump up ^ "Abizaid Credited With Popularizing the Term 'Long War'", 3 February 2006: Washington Post traces history of the phrase "Long War" [1] Jump up ^ "Joint Forces Intelligence Command.". Web.archive.org. 4 February 2005. Archived from the original on 4 February 2005. Retrieved 2 January 2012. "Eric L. Bradley, Deputy Commander". 8tharmy.korea.army.mil. Retrieved 2 January 2012.[dead link] "Compensation Package for Bomb Blast Victims.". Bisp.gov.pk. 1 January 1970. Retrieved 2 January 2012. Jump up ^ Lucas, Fred (7 January 2010). "Obama Declares America 'At War' with Al Qaeda, Offers New Security Initiatives". CNSnews.com. Retrieved 2 January 2012. Sulmasy, Glenn (20 February 2007). "A new look for the war on al Qaeda". The San Francisco Chronicle. Jump up ^ Silver, Alexandra (18 March 2010). "How America Became a Surveillance State". Time Magazine. Retrieved 26 March 2011. Jump up ^ Matt Lauer; Katie Couric; Tom Brokaw (11 September 2001). "Breaking News on September 11th". NBC Learn K-12. NBCUniversal Media. Retrieved 11 September 2012. Jump up ^ "Kenneth R. Bazinet, "A Fight Vs. Evil, Bush And Cabinet Tell U.S."". Daily News (New York). 17 September 2001. Archived from the original on 5 May 2010. Retrieved 26 March 2011. Jump up ^ Jonathan Lyons, "Bush enters Mideast's rhetorical minefield" (Reuters: 21 September 2001). Greenspun.com ^ Jump up to: a b "Transcript of President Bush's address". CNN. 20 September 2001. Jump up ^ Reynolds, Paul (17 April 2007). "Declining use of 'war on terror'". BBC. Jump up ^ Norton-Taylor, Richard (2 September 2011). "MI5 former chief decries 'war on terror'". The Guardian. Jump up ^ "FULL TRANSCRIPT: President Barack Obama's Inaugural Address". ABC News. 20 January 2009. Retrieved 26 March 2011. ^ Jump up to: a b Scott Wilson and Al Kamen (25 March 2009). "'Global War On Terror' Is Given New Name". The Washington Post. p. A04. Retrieved 14 September 2014. Jump up ^ Jai Singh and Ajay Singh, "The War on Terror – Over?", Small Wars Journal, 28 August 2012. Jump up ^ David Kravets, "Former CIA Chief: Obama's War on Terror Same as Bush's, But With More Killing", Wired, 10 September 2012. Jump up ^ "Pentagon lawyer: War on terror not endless". Las Vegas Sun (Greenspun Media Group). The Associated Press. 1 December 2012. Retrieved 4 December 2012.[dead link] Jump up ^ Julian E. Barnes (30 November 2012). "Pentagon Lawyer Looks Post-Terror". Wall Street Journal. Retrieved 4 December 2012. Jump up ^ Paul D. Shinkman (23 May 2013). "Obama: 'Global War on Terror' Is Over". U.S. News & World Report. Retrieved 24 June 2013. Jump up ^ Marc Ambinder (20 May 2010). "The New Term for the War on Terror". The Atlantic. Retrieved 24 June 2013. Jump up ^ Jackson, Writing the War on Terrorism (2005), p. 8. Jump up ^ Jackson, Writing the War on Terrorism (2005), p. 62. Jump up ^ Jackson, Writing the War on Terrorism (2005), pp. 62–75. Jump up ^ Jackson, Writing the War on Terrorism (2005), pp. 77–80. Jump up ^ Borhan Uddin Khan and Muhammad Mahbubur Rahman, "Combating Terrorism under Human Rights and Humanitarian Law Regime", Mediterranean Journal of Human Rights, Vol. 12 (Double Issue), 2008, pp.379–397. Jump up ^ "Civil Rights and the "War on Terror"". amnestyusa.org. Retrieved 2 May 2010. Jump up ^ Bergen, Peter (2006). The Osama Bin Laden I Know: An Oral History of Al-Qaeda's Leader. Free Press. pp. 60–61. Jump up ^ The group was also responsible for the 1993 World Trade Center bombing.Megan K. Stack (6 December 2001). "Fighters Hunt Former Ally". Los Angeles Times. Retrieved 2 May 2010. Jump up ^ "Al Qaeda's Fatwa". PBS Newshour. 23 February 1998. Retrieved 10 September 2011.[dead link] Jump up ^ J. T. Caruso (8 December 2001). "Al-Qaeda International". Federal Bureau of Investigation. United States Department of Justice. Retrieved 10 September 2011. Jump up ^ Nic Robertson (19 August 2002). "Previously unseen tape shows bin Laden's declaration of war". CNN. Retrieved 10 September 2011.[dead link] Jump up ^ Lisa Myers (17 March 2004). "Osama bin Laden: missed opportunities". NBC. Retrieved 10 September 2011. Jump up ^ "Report of the Accountability Review Boards". US Department of State. 7 August 1998.[dead link] Jump up ^ "U.S. strikes terrorist targets in Afghanistan, Sudan". CNN. 20 August 1998. Jump up ^ "U.S. retaliates for Africa bombings". CNN. 20 August 1998. ^ Jump up to: a b Malcolm Clark (20 March 2000). "Bad air and rank hypocrisy". newstatesman.com. Archived from the original on 2007-12-27. Retrieved 2 May 2010. Jump up ^ Stevel Lee Myers and Tim Weiner (27 August 1998). "Possible Benign Use Is Seen for Chemical at Factory in Sudan". partners.nytimes.com. Retrieved 2 May 2010. Jump up ^ "What proof of bin Laden's involvement". CNN. 13 September 2001. Archived from the original on 24 January 2009. Jump up ^ Holmes, Stephen (2006). "Al Qaeda, 11 September 2001". In Diego Gambetta. Making sense of suicide missions. Oxford University Press. ISBN 978-0-19-929797-9. Jump up ^ Keppel, Gilles; Milelli, Jean-Pierre; Ghazaleh, Pascale (2008). Al Qaeda in its own words. Harvard University Press. ISBN 978-0-674-02804-3. Jump up ^ "Chapter of the 9/11 Commission Report detailing the history of the Hamburg Cell". 9/11 Commission. Jump up ^ Matthew J. Morgan (August 4, 2009). The Impact of 9/11 on Politics and War: The Day that Changed Everything?. Palgrave Macmillan. p. 222. ISBN 0-2306-07632. Jump up ^ "President Bush Releases National Strategy for Combating Terrorism". 14 February 2003. Retrieved 14 September 2014. Jump up ^ "Operation Active Endeavour". NATO. 10 November 2010. Retrieved 19 January 2011. Jump up ^ "Taliban rejects president Bush's demands". PBS. 21 September 2001.[dead link] Jump up ^ Shane, Scott (28 November 2009). "Senate Report Explores 2001 Escape by bin Laden From Afghan Mountains". The New York Times. Retrieved 19 January 2011. Jump up ^ Pilkington, Ed (29 November 2009). "Rumsfeld let Bin Laden escape in 2001, says Senate report". The Guardian (London). Retrieved 19 January 2011. Jump up ^ Shahzad, Syed Saleem (12 March 2002). "Taliban find unlikely allies". Asia Times Online. Retrieved 19 January 2011. Jump up ^ "Al Qaeda, Taliban may be regrouping". CNN. 26 March 2002. Retrieved 19 January 2011.[dead link] Jump up ^ "Operation Moshtarak: At a glance". Al Jazeera English. 13 February 2010. Retrieved 19 January 2011. Jump up ^ "Karzai: Afghan forces now in driver's seat, and we're restarting peace talks with Taliban". CBS News. 18 June 2013. Retrieved 14 September 2014. Jump up ^ Ackerman, Spencer (30 September 2014). "New Afghanistan pact means America's longest war will last until at least 2024". The Guardian (United Kingdom). Retrieved 7 February 2015. Jump up ^ DeYoung, Karen (26 February 2014). "Defense ministers say NATO is prepared to withdraw all troops from Afghanistan". Washington Post. Retrieved 14 September 2014. Graham-Harrison, Emma (4 September 2014). "Afghanistan security forces' readiness for Nato withdrawal still a hard sell". The Guardian (Kabul). Retrieved 14 September 2014. Jump up ^ Ruble, Kayla (29 December 2014). "Taliban Claims 'Defeat' of US and Allies in Afghanistan as NATO Withdraws Troops". Vice. Retrieved 7 February 2015. Sedghi, Sarah (30 December 2014). "Taliban claims victory as NATO withdraws from Afghanistan". ABC (Australia). Retrieved 7 February 2015. Johnson, Kay; Macfie, Nick (29 December 2015). "Taliban declare 'defeat' of U.S., allies in Afghanistan". Reuters. Retrieved 7 February 2015. Jump up ^ Makarechi, Kia (29 December 2014). "Obama Has a Curious Definition for the End of War". Vanity Fair (Condé Nast). Retrieved 8 February 2015. Jump up ^ "NATO-led Resolute Support Mission in Afghanistan". NATO. 30 January 2015. Retrieved 7 February 2015. Smith, Josh (16 December 2014). "NATO mission in Afghanistan unlikely to change much". Stars & Stripes. Retrieved 7 February 2015. Jump up ^ Lamothe, Dan (29 December 2014). "Meet Operation Freedom's Sentinel, the Pentagon's new mission in Afghanistan". Washington Post. Retrieved 2 January 2015. Jump up ^ "Guardians of the Pacific". Special Operations Command, Pacific. 3 January 2009. Retrieved 19 January 2011. Jump up ^ "Joint Special Operations Task Force – Philippines (JSOTF-P)". GlobalSecurity.org. Jump up ^ "Improving Lives: Military Humanitarian and Assistance Programs" (PDF). American Institute in Taiwan. November 2004. Retrieved 19 January 2011.[dead link] Jump up ^ "Operation Enduring Freedom – Philippines". GlobalSecurity.org. Retrieved 19 January 2011. Jump up ^ "US ends Philippines anti-terror force". The Hindu. Associated Press. 26 June 2014. Retrieved 3 December 2014. Gomez, Jim (26 June 2014). "US disbanding Philippines elite anti-terror force". The Philippine Star. Associated Press. Retrieved 3 December 2014. Jump up ^ Gordon Arthur; James Hardy (6 October 2014). "US, Philippines start 'PHIBLEX' drills as special forces mission draws down". IHS Janes 360. Retrieved 3 December 2014. Jump up ^ Trevithick, Joseph (5 November 2014). "Yes, American Commandos Are Still in the Philippines". War is boring (Medium.com). Retrieved 2 January 2015. Jump up ^ "COMBINED JOINT TASK FORCE–HORN OF AFRICA". United States Africa Command. Archived from the original on 26 April 2009. Retrieved 19 January 2011. Jump up ^ "DOD Needs to Determine the Future of Its Horn of Africa Task Force" (PDF). Government Accountability Office. April 2010. Retrieved 19 January 2011. Jump up ^ "Bin Laden releases Web message on Iraq, Somalia". USA Today. 1 July 2006. Retrieved 2 January 2012. Jump up ^ "US says al Qaeda behind Somali Islamists". Web.archive.org. 4 February 2008. Archived from the original on 2008-02-04. Retrieved 2 January 2012. Jump up ^ Burke, Jason (13 June 2004). "Secret world of US jails". The Guardian (London). Retrieved 9 April 2010. Jump up ^ Stephanie Hanson (2 March 2009). "Backgrounder: Al-Shabaab". The New York Times. Retrieved 4 May 2010. Jump up ^ "U.S. Launches Attack on Suspected Al Qaeda Members in Somalia". Fox News. 9 January 2007. Retrieved 26 March 2011. Jump up ^ Youssef, Maamoun (16 September 2009). "Somali al-Qaida group confirms death of leader". Associated Press. Retrieved 17 September 2009. Jump up ^ "Mother demands to see Nabhan's body". Al Jazerra. 16 September 2009. Retrieved 17 September 2009. Jump up ^ "Mali conflict: militants killed as French air strikes pound rebel camps". The Guardian. 14 January 2013. Jump up ^ "Iraq accuses US, Turkey of 'illegally' meeting with Kurds". CNN. 9 March 2000. Archived from the original on 2008-05-16. Jump up ^ "Clinton: Iraq has abused its final chance". CNN. 16 December 1998. Jump up ^ Parker, Nick; McCarthy, Rory (23 March 2003). "Fierce battle around port". The Guardian. Retrieved 17 March 2015. Mike Ryan (4 December 2003). Baghdad or Bust. Pen and Sword. pp. 136–137. ISBN 978-1-84415-020-5. Leigh Neville (1 January 2012). Special Operations Forces in Iraq. Osprey Publishing. pp. 10–11. ISBN 978-1-84908-826-8. Jump up ^ Mary Beth Norton; Carol Sheriff; David M. Katzman; David W. Blight, Howard Chudacoff (30 December 2008). A People and a Nation: A History of the United States, Brief Edition. Cengage Learning. p. 895. ISBN 0-547-17558-2. John Ehrenberg (1 January 2010). The Iraq Papers. Oxford University Press. pp. 219–225. ISBN 978-0-19-539858-8. Jump up ^ "President Bush Announces Major Combat Operations in Iraq Have Ended" (Press release). The White House. 1 May 2003. Jump up ^ MICHAEL WARE (27 June 2004). "Meet The New Jihad". TIME. Retrieved 26 March 2011. Jump up ^ "Iraq war: Last US combat brigade crosses into Kuwait". CSMonitor.com. 19 August 2010. Retrieved 26 March 2011. Jump up ^ Shanker, Thom; Schmidt, Michael S.; Worth, Robert F. (15 December 2011). "In Baghdad, Panetta Leads Uneasy Closure to Conflict". The New York Times. Jump up ^ Price, Bryan; Milton, Dan; al-`Ubaydi, Muhammad (12 June 2014). "CTC Perspectives: Al-Baghdadi's Blitzkrieg, ISIL's Psychological Warfare, and What it Means for Syria and Iraq". Combating Terrorism Center. United States Military Academy. Retrieved 14 September 2014. Jump up ^ Calamur, Krishnadev (13 June 2014). "ISIS: An Islamist Group Too Extreme Even For Al-Qaida". National Public Radio. Retrieved 14 September 2014. Jump up ^ "The War between ISIS and al-Qaeda for Supremacy of the Global Jihadist Movement – The Washington Institute for Near East Policy". Retrieved 14 September 2014. Jump up ^ Sedghi, Ami; Arnett, George (3 September 2014). "US military Isis air strikes in Iraq: day-by-day breakdown". The Guardian. Retrieved 14 September 2014. Jump up ^ Lamarque, Kevin. "Obama tells lawmakers he has authorization for Islamic State fight". Reuters. Retrieved 9 September 2014. Braun, Stephen (12 September 2014). "Can Obama Wage War Without Consent of Congress?". Associated Press. Retrieved 14 September 2014. The White House said again Friday that Bush-era congressional authorizations for the war on al-Qaida and the Iraq invasion give Obama authority to act without new approval by Congress under the 1973 War Powers Act. ^ Jump up to: a b Shinkman, Paul D. (10 September 2014). "Obama Unveils New Islamic State Strategy". U.S. News & World Report. Retrieved 14 September 2014. Jump up ^ Tilghman, Andrew (2 October 2014). "Pentagon: Medals for new Iraq mission to fall under Operation Enduring Freedom". Army Times (Gannett). Retrieved 4 October 2014. Jump up ^ Rhodan, Maya (15 October 2014). "U.S. Military Action Against ISIS Deemed 'Operation Inherent Resolve'". TIME.com (TIME). Retrieved 16 October 2014. Jump up ^ "Musharraf's book says Pakistan faced US 'onslaught' if it didn't back terror war". Retrieved 14 September 2014. Jump up ^ Ali, Rafaqat (5 December 2003). "Musharraf vows to root out extremism: Banned outfits won't be allowed to resurface". Dawn.Com. Retrieved 26 March 2011.[dead link] Jump up ^ "Musharraf braced for jihadi backlash". Atimes.com. 20 August 2002. Retrieved 26 March 2011. Jump up ^ "Officials: Captured man says he's al Qaeda brass". CNN. 1 April 2002. Archived from the original on 2006-12-16. Retrieved 9 April 2010. Jump up ^ "Operation Enduring Freedom | Afghanistan". iCasualties. 28 May 2010. Retrieved 26 March 2011. Jump up ^ "Bin Laden 'shot in the head and chest'". Dailynews.co.zw. 3 May 2011. Archived from the original on 2012-01-18. Retrieved 2 January 2012. Jump up ^ Bradley, Martha (2013). "Drones and the Chicago Convention: An Examination of the Concepts of Aerial Sovereignty, The War on Terror and the Notion of Self Defense in Relation to the Chicago Convention". University of Pretoria. Jump up ^ "Yemen: new air-strikes target al-Qaeda". World War 4 Report. Retrieved 26 March 2011. Jump up ^ Spencer, Richard (28 December 2009). "Detroit terror attack: Yemen is the true home of Al-Qaeda". The Daily Telegraph (London). Retrieved 26 December 2010. Jump up ^ MacLeod, Hugh (28 December 2009). "Al-Qaida: US support for Yemen crackdown led to attack". The Guardian (London). Retrieved 9 April 2010. Jump up ^ John Pike. "Osama bin Laden "letter to the American people"". Retrieved 14 September 2014. Jump up ^ "Full text: bin Laden's 'letter to America'". the Guardian. Retrieved 14 September 2014. Jump up ^ "Analysis: Is al-Qaeda in Kashmir?". Retrieved 14 September 2014. Jump up ^ "Rumsfeld offers US technology to guard Kashmir border". Retrieved 14 September 2014. Jump up ^ "Al Qaeda thriving in Pakistani Kashmir". The Christian Science Monitor. 2 July 2002. Retrieved 14 September 2014. Jump up ^ "SAS joins Kashmir hunt for bin Laden". Telegraph.co.uk. 23 February 2002. Retrieved 14 September 2014. Jump up ^ "Kashmir Militant Extremists". Council on Foreign Relations. Retrieved 14 September 2014. Jump up ^ Al-Qaeda claim of Kashmir link worries India, The New York Times, 13 July 2006 Jump up ^ "No Al Qaeda presence in Kashmir: Army". The Hindu (Chennai, India). 18 June 2007. Retrieved 2 February 2010. Jump up ^ Al Qaeda could provoke new India-Pakistan war: Gates at the Wayback Machine (archived January 23, 2010)[dead link], Dawn, 20 January 2010 Jump up ^ US drones killed two terrorist leaders in Pak at the Wayback Machine (archived September 23, 2009)[dead link], Dawn, 17 September 2009 Jump up ^ Chicago Man Pleads Not Guilty in Terror Cases, The New York Times, 25 January 2010 Jump up ^ Bruce Riedel (15 December 2009). "Al Qaeda's American Mole". The Brookings Institution. Retrieved 14 September 2014. Jump up ^ Ilyas Kashmiri alive, lays out future terror strategy[dead link], Daily Times (Pakistan), 15 October 2009 Jump up ^ Ilyas Kashmiri had planned to attack COAS[dead link], The News International, 18 September 2009 Jump up ^ "'Militants recruit in Rawalpindi for anti-India activities'". 10 July 2012. Jump up ^ "PM speaks on Ansett collapse, Anzus treaty". Australian Broadcasting Corporation. 14 September 2001. Retrieved 19 January 2011. Jump up ^ "Partnership Action Plan against Terrorism" (PDF). NATO. 22 November 2002. Retrieved 19 January 2011.[dead link] Jump up ^ "New frontline in the war on terror.". Jump up ^ "Afghan war cost rise tests US taxpayers' patience". Thenewstribe.com. 29 January 2011. Retrieved 2 January 2012. Jump up ^ "UK troops take over Afghan duties". BBC. 1 June 2006. Jump up ^ "Canada set for longer Afghan stay". BBC. 16 June 2006. Jump up ^ "Australia outlines Afghan force". BBC. 8 May 2006. Jump up ^ "More Dutch troops for Afghanistan". BBC. 3 February 2006. Jump up ^ "The double danger of the NSA's 'collect it all' policy on surveillance | Rachel Levinson-Waldman | Comment is free". theguardian.com. Retrieved 2014-02-27. Jump up ^ "American Libraries – First Patriot Act Challenge Filed by ACLU". ALA. 4 August 2003. Retrieved 26 March 2011. Jump up ^ Cindy C Combs (2003), Terrorism in the Twenty First Century, (3rd Edition, New Jersey: Pearsons Educ. Inc.) Jump up ^ "UN Security Council Counter-Terrorism Committee". United Nations. Retrieved 26 March 2011. Jump up ^ US Senate: Legislation & Records Jump up ^ "US Cong votes for designating Haqqani network as terror group". 28 July 2012. Jump up ^ Goldstein, Joshua S. "Think Again: War". Foreign Policy Magazine, 15 August 2011. Jump up ^ Staff writer (October 23, 2010). "Iraq War Logs: What the Numbers Reveal". Iraq Body Count. Retrieved November 20, 2010. Jump up ^ "Civilian deaths from violence in 2003–2011". Iraq Body Count. January 2, 2012. Retrieved 2012-10-10. Jump up ^ "Civilian deaths from violence in 2012". Iraq Body Count. January 1, 2013. Jump up ^ Associated Press, 14 October 2009 Jump up ^ "Iraq Family Health Survey". Retrieved 14 September 2014. Jump up ^ "More than 1,000,000 Iraqis murdered" at the Wayback Machine (archived October 2, 2007)[dead link]. September 2007. Opinion Research Business. PDF report: Opinion.co.uk[dead link] Jump up ^ "Poll: Civilian Death Toll in Iraq May Top 1 Million". Common Dreams. Retrieved 14 September 2014. Jump up ^ "Greenspan Admits Iraq was About Oil, As Deaths Put at 1.2 Million". Common Dreams. Retrieved 14 September 2014. Jump up ^ "IraqBodyCount". IraqBodyCount. Retrieved 26 March 2011. ^ Jump up to: a b c d e f "OPERATION IRAQI FREEDOM (OIF) U.S. CASUALTY STATUS *" (PDF). American Forces Press Service. United States Department of Defense. 18 January 2013. Retrieved 19 January 2013. ^ Jump up to: a b "Body Count - Casualty Figures after 10 Years of the "War on Terror" - Iraq Afghanistan Pakistan" (PDF), by IPPNW, PGS and PSR, p. 78, First international edition (March 2015) Gabriela Motroc (7 April 2015). "U.S. War on Terror has reportedly killed 1.3 million people in a decade". Australian National Review. "220,000 killed in US war in Afghanistan 80,000 in Pakistan: report". Daily Times. 30 March 2015. Jump up ^ "Afghan Civilians". Costs of War. 27 February 2001. Retrieved 17 July 2012. Jump up ^ "Dossier on Civilian Victims of United States' Aerial Bombing". Pubpages.unh.edu. Retrieved 26 March 2011. Jump up ^ "The FP Memo: Operation Comeback – By Joshua Muravchik". Foreign Policy. 10 October 2006. Retrieved 26 March 2011. Jump up ^ "The Prof Who Can't Count Straight". The Weekly Standard. 26 August 2002. Retrieved 26 March 2011. Jump up ^ "Operation Enduring Freedom: Why a Higher Rate of Civilian Bombing Casualties?". Comw.org. Retrieved 26 March 2011. Jump up ^ "Operation Enduring Freedom: Why a Higher Rate of Civilian Bombing Casualties – Bombers and cluster bombs". Comw.org. Retrieved 26 March 2011. Jump up ^ "Operation Enduring Freedom: Why a Higher Rate of Civilian Bombing Casualties – Appendix 1. Estimation of Civilian Bombing Casualties: Method and Sources". Comw.org. Retrieved 26 March 2011. Jump up ^ "Strange Victory: A critical appraisal of Operation Enduring Freedom and the Afghanistan war". Comw.org. Retrieved 26 March 2011. Jump up ^ "'The Americans . . . They Just Drop Their Bombs and Leave'". Los Angeles Times - Web.archive.org. Archived from the original on 4 June 2002. Retrieved 26 March 2011. Jump up ^ "Guardian.co.uk" The Guardian Jump up ^ "Mogadishu violence kills 6,500 in past year: rights group". Web.archive.org. 21 March 2008. Archived from the original on 21 March 2008. Retrieved 2 January 2012. Jump up ^ Gambrell, Jon (8 June 2009). "Funeral held for soldier killed in Ark. attack". Seattle Times. Jump up ^ "Recruitment Shooting Suspect Doesn't Think Killing Was Murder". Fox News. Associated Press. 9 June 2009. Retrieved 20 September 2009. Jump up ^ "Bill would give Purple Heart to Fort Hood shooting victims". Austin Statesman. 9 May 2012. Retrieved 29 March 2013. Thirteen people were killed and more than 30 wounded in the rampage. Jump up ^ "Operation Iraqi Freedom | Iraq". iCasualties. 28 May 2010. Retrieved 26 March 2011. Jump up ^ "Forces: U.S. & Coalition/POW/MIA". CNN. Jump up ^ "Military Casualty Information". Siadapp.dmdc.osd.mil. Retrieved 26 March 2011. Jump up ^ "OEF | Afghanistan | Fatalities By Year". iCasualties. 28 May 2010. Retrieved 26 March 2011. Jump up ^ "Operation Iraqi Freedom | Iraq | Fatalities By Nationality". iCasualties. 28 May 2010. Retrieved 26 March 2011. Jump up ^ Aikins, Matthieu; Koehler, Chris (2013). "Mental Combat". Popular Science (Bonnier Corporation) 282 (3): 40–45. Retrieved 15 February 2013. ^ Jump up to: a b Daniel Trotta (29 June 2011). "Cost of war at least $3.7 trillion and counting". Reuters. Retrieved 25 June 2012. Jump up ^ Amy Belasco (16 July 2010). "The Cost of Iraq, Afghanistan, and Other Global War on Terror Operations Since 2011". Congressional Research Service. Retrieved 25 June 2012. Jump up ^ K. Alan Kronstadt (6 February 2009). "Pakistan-U.S. Relations". Congressional Research Service. Retrieved 25 June 2012. Jump up ^ Congressional Research Service (11 February 2011). "Long-Term Implications of the 2011 Future Years Defense Program". Retrieved 25 June 2012. Jump up ^ Eisenhower Study Group (2011). "Cost of Iraq, Afghanistan, and Anti-Terrorism Operations". Watson Institute for International Studies, Brown University. Retrieved 24 June 2012. Jump up ^ George Monbiot, "A Wilful Blindness" ("Those who support the coming war with Iraq refuse to see that it has anything to do with US global domination"), monbiot.com (author's website archives), reposted from The Guardian, 11 March 2003. Retrieved 28 May 2007. Jump up ^ Singel, Ryan (13 March 2008). "FBI Tried to Cover Patriot Act Abuses With Flawed, Retroactive Subpoenas, Audit Finds". Wired. Retrieved 13 February 2012. Jump up ^ Richissin, Todd (2 September 2004). ""War on terror" difficult to define". The Baltimore Sun. Retrieved 28 January 2009. Jump up ^ Williams, Shirley. "The seeds of Iraq's future terror". The Guardian, 28 October 2003. Jump up ^ "American Hegemony: How to Use It, How to Lose It by Gen. William Odom" (PDF). Retrieved 2014-02-27. Jump up ^ Lustick, Ian S. (2006) [1 September 2006]. Trapped in the War on Terror. University of Pennsylvania Press. ISBN 0-8122-3983-0. Jump up ^ "America's Image in the World: Findings from the Pew Global Attitudes Project". Pew Research Center. 14 March 2007. Retrieved 13 February 2012. Bibliography[edit] Jackson, Richard. Writing the War on Terrorism: Language, Politics and Counter-Terrorism. Manchester & New York: Manchester University Press, 2005. ISBN 0719071216. Further reading[edit] Sergei Boeke, Transitioning from Military Interventions to a Long-Term Counter-Terrorism Policy (International Centre for Counter-Terrorism – The Hague, 2014) External links[edit] Wikiquote has quotations related to: War on Terror White House FAQ about the WoT CIA and the WoT U.S. National Military Strategic Plan for the WoT Early presidential perspectives on terror and terrorism "A New Strategy for America's War on Terrorism," Patrolling magazine, 75th Ranger Regiment Assoc., Winter 2011. at the Wayback Machine (archived June 16, 2013) Fifty Terror Plots Foiled Since 9/11: The Homegrown Threat and the Long War on Terrorism [show] v t e War on Terror [show] v t e al-Qaeda [show] v t e Islamic State of Iraq and the Levant [show] v t e People who have been called "high-value detainees" in the War on Terror [show] v t e United States topics [show] v t e History of the United States [show] v t e Post–Cold War African conflicts [show] v t e Post–Cold War conflicts in Asia Categories: War on Terror2000s conflicts2010s conflicts2003 in Iraq2004 in Iraq2005 in Iraq2006 in Iraq2007 in Iraq21st-century conflicts21st century in Afghanistan21st century in IraqAftermath of the September 11 attacksAl-QaedaWars involving the Islamic State of Iraq and the LevantCounter-terrorismCounter-terrorism policy of the United StatesGlobal conflictsOngoing conflictsOperations involving special forcesTerrorismWarfare post-1945Wars involving AlbaniaWars involving AustraliaWars involving BelgiumWars involving BulgariaWars involving CanadaWars involving CroatiaWars involving the Czech RepublicWars involving DenmarkWars involving El SalvadorWars involving EstoniaWars involving EthiopiaWars involving FranceWars involving GermanyWars involving Georgia (country)Wars involving GreeceWars involving HungaryWars involving IcelandWars involving IndiaWars involving ItalyWars involving KenyaWars involving LatviaWars involving LebanonWars involving LithuaniaWars involving LuxembourgWars involving New ZealandWars involving NorwayWars involving PakistanWars involving the PhilippinesWars involving PolandWars involving PortugalWars involving RomaniaWars involving SlovakiaWars involving SloveniaWars involving South AfricaWars involving South KoreaWars involving SpainWars involving the TalibanWars involving TurkeyWars involving the United KingdomWars involving the United StatesWars involving ArmeniaWars involving AzerbaijanWars involving AustriaWars involving AlgeriaWars involving AfghanistanWars involving IraqWars involving BangladeshWars involving YemenWars involving BahrainWars involving Bosnia and HerzegovinaWars involving Burkina FasoWars involving the United Arab EmiratesWars involving ChadWars involving ColombiaWars involving UkraineWars involving Singapore Navigation menu Create accountLog inArticleTalkReadEditView history Main page Contents Featured content Current events Random article Donate to Wikipedia Wikipedia store Interaction Help About Wikipedia Community portal Recent changes Contact page Tools What links here Related changes Upload file Special pages Permanent link Page information Wikidata item Cite this page Print/export Create a book Download as PDF Printable version Languages العربية Azərbaycanca Български Bosanski Català Čeština Cymraeg Dansk Deutsch Español Euskara فارسی Français 한국어 Hrvatski Bahasa Indonesia Íslenska Italiano עברית Latviešu Bahasa Melayu Nederlands 日本語 Norsk bokmål Polski Português Română Русский Scots සිංහල Simple English Slovenščina Српски / srpski Srpskohrvatski / српскохрватски Suomi Svenska Tagalog தமிழ் ไทย Türkçe Українська اردو Tiếng Việt ייִדיש 中文 Edit links This page was last modified on 29 May 2015, at 16:35. Text is available under the Creative Commons Attribution-ShareAlike License; additional terms may apply. By using this site, you agree to the Terms of Use and Privacy Policy. Wikipedia® is a registered trademark of the Wikimedia Foundation, Inc., a non-profit organization.

____________________________________________________________ Murder for body parts From Wikipedia, the free encyclopedia [hide]This article has multiple issues. Please help improve it or discuss these issues on the talk page. This article has an unclear citation style. (November 2009) The examples and perspective in this article may not represent a worldwide view of the subject. (January 2012) Murder of human beings for their body parts is widely condemned and considered a crime under the law of most countries. Such practices have been confirmed or suspected to occur within a handful of contexts. Medicine murder (not to be confused with 'medical murder' due to medical negligence) means the killing of a human being in order to excise body parts to use as medicine or for magical purposes in witchcraft. Medicine murder is not viewed as a form of human sacrifice in a religious sense, because the motivation is not the death of a human or the effecting of magical changes through the death of a human being, but the obtaining of an item or items from their corpse to be used in traditional medicine. Its practice in the format described below occurs primarily in sub-equatorial Africa[citation needed]. Medicine murder in southern Africa has been documented in some small detail in South Africa, Lesotho and Swaziland, although it is a difficult subject to investigate because of its controversial standing in customary practices and laws. Very few research and discussion documents have been devoted to this subject. Three concerning Lesotho were published in 1951, 2000 and 2005 regarding the same events in the 1940s and 1950s; one concerning Swaziland was published in 1993 covering the 1970s and 1980s; and a commission of enquiry held in South Africa in 1995 covering medicine murder and witchcraft in the 1980s and 1990s. The illegal organ trade has at times led to murder for body parts, because of a worldwide demand of organs for transplant and organ donors. At times, criminal organizations have engaged in kidnapping people, especially children and teens, with the victims being killed and their organs harvested for the illegal organ trade.[1][2] The extent is unknown, and non-fatal organ theft and removal is more widely reported than murder. In 2006, China was reported to be using its extensive pool of Falun Gong political prisoners as a supply for body parts to be used in transplants. The allegations and supporting testimony were raised in several countries and seen as deeply disturbing. Reports[3][4][5][6] and testimony found that such prisoners were routinely assessed for transplants and apparent tissue typing, in a manner with no relevance to ordinary patient wellbeing, and that many were subsequently executed to meet demand for matching organs. Data on availability and speed of transplants within China (under 2 - 3 weeks in some cases compared to years elsewhere) led several renowned doctors to state that the statistics and transplant rates seen would be impossible without access to a very large pool of pre-existing donors already available on very short notice for hearts and other organs; several governments also established restrictions intended to target such a practice.[7] China denied such practices. Historically, anatomy murders took place during the earlier parts of modern Western medicine. In the 19th century, the human body was still poorly understood, but fresh cadavers for dissection and anatomical study were sometimes difficult to obtain. Mortuaries remained the most common source, but in some cases, such as the notorious English murderers Burke and Hare, victims were killed instead and the killers then sold the bodies for study. The practice has intermittently been reported since that time; in 1992 Colombian activist Juan Pablo Ordoñez, claimed that 14 poor residents of the town of Barranquilla had been killed for local medical study[8] with a purported account by an alleged escapee being publicized by the international press.[9] Contents [hide] 1 Body parts for magical purposes ('Medicine murder') 1.1 Purpose and frequency 1.2 Methodology 1.3 Variances 1.4 Notable cases 1.4.1 1994 Segametsi Mogomotsi 1.4.2 2001 Thames torso case 1.4.3 2009 Masego Kgomo 2 Illegal organ trade murders (the 'Red trade') 3 Execution of prisoners of conscience in China to satisfy organ harvesting demand 4 Murder for dissection and study 5 See also 6 References 6.1 Other sources 7 External links Body parts for magical purposes ('Medicine murder')[edit] Purpose and frequency[edit] Medicine murder is often termed ritual murder or muthi / muti murder, although there is evidence to suggest that the degree of ritual involved in the making of medicine is only a small element of the practice overall. The objective of medicine murder is to create traditional medicine based partly on human flesh. Social anthropological ethnographies have documented anecdotes of medicine murder in southern Africa since the 1800s, and research has shown that incidences of medicine murder increase in times of political and economic stress. The practice is commonly associated with witchcraft, although ethnographic evidence suggests that this has not always been the case, and that it may have been accorded local-level political sanction. Medicine murder is difficult to describe concisely, as it has changed over time, involving an ever-greater variety of perpetrator, victim, method and motive. Most detailed information about the minutiae of medicine murder is derived from state witnesses in trials, court records and third-party anecdote. The phenomenon is widely acknowledged to occur in southern Africa, although no country has issued an accurate and up to date record of the frequency with which it takes place. This is not only because of the secrecy of the practice, given its controversial status, but also because of difficulties in classifying subcategories of murder. Medicine murder has been a topic of urban legends in South Africa, but this does not diminish its status as a practice that has resulted in legal trials and convictions of perpetrators. Methodology[edit] The perpetrators are usually men, although women have been convicted as well, most notably in Swaziland when Phillippa Mdluli[10][11] was hanged in 1983 for commissioning a medicine murder. Perpetrators vary widely in age and social status. An individual or group of individuals commissions a traditional healer or inyanga / nanga (a herbalist skilled in traditional medicine) to assist them by concocting medicine (or muti). The medicine supposedly strengthens the 'personality' or personal force of the person who commissions the medicine. This increased personal force enables the person to excel in business, politics, or other sphere of influence. A human victim is identified for murder in order to create the medicine. Victims vary widely in age and social standing. They are often young children or elderly people, and are both male and female. In some instances, the victim is identified and 'purchased' via a transaction involving an often nominal amount of money. The victim is then abducted, often at night, and taken to an isolated place, often in the open countryside if the murder is being committed in a rural area. It is usually intended that the victim be mutilated while conscious, so that the medicine can be made more potent through the noises of the victim in agony. Mutilation does not take place in order to kill the victim, but it is expected that the victim will die of the wounds. Body parts excised mostly include soft tissue – eyelids, lips, scrota, labia – although there have been instances where entire limbs have been severed. These body parts are removed to be mixed with medicinal plants to create a medicine through a cooking process. The resulting medicine is sometimes consumed, but is often made into a paste that is carried on the person of the perpetrator or rubbed onto scarifications. Variances[edit] Since the 1970s, the manner in which medicine murder is practiced has become altered to the methods described above, although the continued practice of medicine murder demonstrates that belief in human flesh as a powerful medicinal component remains strong in some communities. It would appear that medicine murder in the 18th and 19th centuries may have been considered the legitimate domain of traditional chiefs and leaders, in order to improve agriculture and protect against war (see Human sacrifice). Following industrialisation and growth of commerce, the range of purposes for which medicine was used to increase influence expanded significantly. In the early 1990s when South Africa was experiencing internal political strife between several political groupings, it became clear that some mutilations for medicine were opportunistic and incidental to the assassination of political opponents. There have also been occurrences of mutilation of corpses in medical facilities. In not all cases does the employment of a traditional healer seem to have been thought necessary to the process. Notable cases[edit] 1994 Segametsi Mogomotsi[edit] In 1994, a 14-year-old named Segametsi Mogomotsi was murdered in Mochudi, Botswana and body parts removed. The killing was widely believed to have been for muti, and the police even recovered some excised organs. However, these were destroyed before being tested to establish them as human, leading to accusations of police complicity with the murder. The killing led to riots as students in Mochudi protested about police inaction, and eventually Scotland Yard from Britain were asked to investigate, as neutral outsiders. Their report was given to the Botswana government, which did not release it to the public. These events inspired some of the events in the book The No. 1 Ladies' Detective Agency by Alexander McCall Smith. 2001 Thames torso case[edit] Main article: Adam (murder victim) A little boy whose headless and limbless body was found floating in the Thames in 2001 was identified by an arrestee in March 2011. The five-year-old's identity has remained a mystery after he was smuggled into Britain and murdered in a voodoo-style ritual killing. He was drugged with a 'black-magic' potion and sacrificed before being thrown into the Thames, where his torso washed up next to the Globe Theatre in September 2001. Detectives used pioneering scientific techniques to trace radioactive isotopes in his bones to his native Nigeria. They even enlisted Nelson Mandela to appeal for information about the murder.[12] They struggled to formally identify the boy, whom they called Adam, despite travelling to the West African state to try to trace his family. Nigerian Joyce Osiagede, the only person to be arrested in Britain as part of the inquiry, has claimed that the victim's real name is Ikpomwosa. In an interview with ITV's London Tonight, Mrs Osiagede said she looked after the boy in Germany for a year before travelling to Britain without him in 2001. She claimed she handed the boy over to a man known as Bawa who later told her that he was dead and threatened to kill her unless she kept silent. Police have passed numerous files on the case to the Crown Prosecution Service but it has never gone to court. A second suspect, a Nigerian man, was arrested in Dublin in 2003 but was never charged. Mrs Osiagede was first questioned by police after they found clothing similar to that worn by 'Adam' in her Glasgow tower-block flat in 2002. The only clothing on his body was a pair of orange shorts, exclusively sold in Woolworths in Germany and Austria. Dressed in a traditional gold and green dress, Mrs Osiagede denied any involvement with the death of the young boy. Asked who killed him, she said a 'group of people'. She added: "They used him for a ritual in the water." Claiming the boy was six years old, she said: 'He was a lively boy. A very nice boy, he was also intelligent.' Detailed analysis of a substance in the boy's stomach was identified as a 'black magic' potion. It included tiny clay pellets containing small particles of pure gold, an indication that Adam was the victim of a Muti ritual killing in which it is believed that the body parts of children are sacred. Bodies are often disposed of in flowing water. 2009 Masego Kgomo[edit] Masego Kgomo was a 10-year-old South African girl whose body parts were removed and sold to a sangoma in Soshanguve, South Africa. The little girl's body was found in bushes near the Mabopane railway station, north-west of Pretoria. 30 year old Brian Mangwale was found guilty of the murder and sentenced to life imprisonment.[13] Illegal organ trade murders (the 'Red trade')[edit] Main article: Illegal organ trade According to the World Health Organization (WHO), illegal organ trade occurs when organs are removed from the body for the purpose of commercial transactions.[14] The illegal organ trade is growing, and a recent report by Global Financial Integrity estimates that globally it generates profits between $0.6 billion and $1.2 billion per year In some cases, criminal organizations have engaged in kidnapping of people, especially children and teens, who are murdered and their organs harvested for profit.[1][2] In 2014 an alleged member of the Mexican Knights Templar cartel was arrested for the kidnapping and deaths of minors, after children were found wrapped in blankets and stuffed in a refrigerated container inside a van.[15][16] According to the most recent Bulletin of the World Health Organization on the state of the international organ trade,[when?] 66,000 kidney transplants, 21,000 liver transplants, and 6000 heart transplants were performed globally in 2005,[17] while another article reports that 2008 the median waiting time for the U.S. transplant list in 2008 was greater than 3 years and expected to rise, while the United Kingdom reported a lack of organs for 8000 patients, with the rate increasing at 8%.[14] It was estimated that about 10% of all transplants occur illegally, with the Internet acting as a facilitator. Transplant tourism raises concerns because it involves the transfer of healthy organs in one direction, depleting the regions where organs are bought. This transfer typically occurs from South to North, developing to developed nations, females to males, and from people of color to whites, a trend that experts say "has exacerbated old...divisions".[18] While some organs such as the kidney can be transplanted routinely and the single remaining kidney is adequate for normal human needs, other organs are less easy to source. Liver transplants in particular are prominent, but incur an excruciating recovery that deters donations. Most countries have laws which criminalize the buying and selling of organs, or the carrying out of medical procedures for the illegal organ trade, in most countries globally. Execution of prisoners of conscience in China to satisfy organ harvesting demand[edit] See also: Kilgour–Matas report and Organ transplantation in China In March 2006, three individuals alleged that thousands of Falun Gong practitioners had been killed at Sujiatun Thrombosis Hospital, to supply China's organ transplant industry.[19][20][21] The third person, a doctor, said the so-called hospitals in Sujiatun are but one of 36 similar concentration camps all over China.[21] The allegations were the subject of investigative reports by Edward McMillan-Scott,[22] Vice-President of the European Parliament, and by former Canadian Secretary of State David Kilgour and human rights lawyer David Matas.[3] The Kilgour-Matas report[3][23][24] stated "the source of 41,500 transplants for the six year period 2000 to 2005 is unexplained" and concluded that "there has been and continues today to be large scale organ seizures from unwilling Falun Gong practitioners".[3] The report called attention to the extremely short wait times for organs in China—one to two weeks for a liver compared with 32.5 months in Canada—noting that this was indicative of organs being procured on demand. A significant increase in the number of annual organ transplants in China beginning in 1999, corresponded with the onset of the persecution of Falun Gong. Despite very low levels of voluntary organ donation, China performs the second-highest number of transplants per year. The report includes incriminating material from Chinese transplant center web sites advertising the immediate availability of organs from living donors, and transcripts of interviews in which hospitals told prospective transplant recipients that they could obtain Falun Gong organs.[3] An updated version of their report was published as a book in 2009.[25][26] In 2014, investigative journalist Ethan Gutmann, published his own investigation.[6] He conducted extensive interviews with former detainees of Chinese labor camps and prisons, as well as former security officers and medical professionals with knowledge of China's transplant practices.[27][28] He reported that organ harvesting from political prisoners likely began in Xinjiang province in the 1990s, and then spread nationwide. Gutmann estimates 65,000 Falun Gong prisoners were killed for their organs from 2000 to 2008.[29] The extent of evidence still led to many responses expressing "deep concerns" at the findings, and several countries took action as a result of the concerns and findings.[7] Responses were noted from the US Government, the US National Kidney Foundation ("deeply concerned"),[30] and the Queensland Ministry of Health in Australia (abolished training programs for Chinese doctors in organ transplant procedures and banned joint research with China on organ transplantation),[31] A petition signed by 140 Canadian physicians urged the Government to warn Canadian nationals that organ transplants in China were "sourced almost entirely from non-consenting people".[32][33] In 2012, State Organs: Transplant Abuse in China, edited by David Matas and Dr. Torsten Trey, was published with contributions from 12 specialists.[5] Several of the essays in the book conclude that a primary source of organs has been prisoners of conscience, specifically practitioners of Falun Gong.[4] In May 2008, two United Nations Special Rapporteurs reiterated their requests for the Chinese government to fully explain the allegation of taking vital organs from Falun Gong practitioners and the source of organs for the sudden increase in organ transplants in China since 2000.[34] In August 2009, Manfred Nowak the United Nations Special Rapporteur on Torture said, "The Chinese government has yet to come clean and be transparent ... It remains to be seen how it could be possible that organ transplant surgeries in Chinese hospitals have risen massively since 1999, while there are never that many voluntary donors available."[35] Murder for dissection and study[edit] Main article: Anatomy murder [icon] This section requires expansion. (August 2014) See also[edit] Persecution of people with albinism Witchcraft accusations against children in Africa Child sacrifice in Uganda References[edit] ^ Jump up to: a b "La policía detiene a Manuel Plancarte, sobrino de un líder 'templario'". 17 March 2014. Retrieved 16 May 2015. ^ Jump up to: a b "Knights Templar cartel member accused of kidnapping children is captured - Daily Mail Online". Mail Online. Retrieved 16 May 2015. ^ Jump up to: a b c d e David Kilgour, David Matas (6 July 2006, revised 31 January 2007) An Independent Investigation into Allegations of Organ Harvesting of Falun Gong Practitioners in China (free in 22 languages) organharvestinvestigation.net) ^ Jump up to: a b Matthew Robertson (31 August 2012). "Book Exposes Organized Killing for Organs in China". Epoch Times. ^ Jump up to: a b David Matas, Dr. Torsten Trey (2012). "State Organs, Transplant Abuse in China". seraphimeditions.com. p. 144. ^ Jump up to: a b Ethan Gutmann (August 2014) The Slaughter: Mass Killings, Organ Harvesting and China's Secret Solution to Its Dissident Problem p. 368 amazon.com ^ Jump up to: a b David Kilgour International Efforts to Stop Forced Organ Harvesting From Falun Gong in China Epoch Times 9 February 2013 Jump up ^ Mary Roach (2003). Stiff. W.W. Norton. Jump up ^ http://www.davemarcus.com/content/corpse-selling-case-outrages-colombians-police-say-homeless-slain-get-bodies-med-school Jump up ^ "July 2nd Philippa Mdluli – Swaziland 2/7/1983". truecrimelibrary.com. 2011. Retrieved 20 June 2011. Jump up ^ "Special judge to oversee hanging". times.co.sz. 2011. Retrieved 20 June 2011. Jump up ^ http://articles.cnn.com/2002-04-19/world/mandela.muti_1_muti-body-parts-victims?_s=PM:WORLD CNN Jump up ^ "Life sentence for muti killer". News24. 28 November 2011. Retrieved 8 June 2014. ^ Jump up to: a b Jafar, Tazeen H. (2009). "Organ Trafficking: Global Solutions for a Global Problem". American Journal of Kidney Diseases 54 (6): 1145–1157. doi:10.1053/j.ajkd.2009.08.014. Jump up ^ "Mexico cartel member held in organ theft case". Retrieved 16 May 2015. Jump up ^ AP (17 March 2014). "Police nab cartel member in organ trafficking case". USA TODAY. Retrieved 16 May 2015. Jump up ^ Shimazono, Yosuke (2007). "The State of the International Organ Trade: A Provisional Picture Based on Integration of Available Information". Bulletin of the WHO 85 (12). doi:10.1590/S0042-96862007001200017. Jump up ^ Scheper-Hughes, Nancy (2008). The Last Commodity: Post-Human Ethics, Global (In)Justice, and the Traffic in Organs. Penang: Multiversity & Citizens International. ISBN 9789833302093. Jump up ^ "Secret Chinese Concentration Camp Revealed" 10 March 2006 The Epoch Times Jump up ^ "New Witness Confirms Existence of Chinese Concentration Camp, Says Organs Removed from Live Victims" 17 March 2006 The Epoch Times ^ Jump up to: a b "Source Reveals Other Chinese Concentration Camps, Sujiatun is merely one of 36 concentration camps for Falun Gong in China" 31 March 2006 The Epoch Times Jump up ^ Edward McMillan-Scott (7 July 2006) EP Vice-President's Investigative Report on Organ Harvesting in China The Epoch Times Jump up ^ Reuters, AP (8 July 2006) "Falun Gong organ claim supported" The Age, (Australia) Jump up ^ Endemann, Kirstin (6 July 2006) CanWest News Service "Ottawa urged to stop Canadians travelling to China for transplants" Ottawa Citizen Jump up ^ David Kilgour, David Matas (2009). "Bloody Harvest, The killing of Falun Gong for their organs". seraphimeditions.com. p. 232. Jump up ^ "Chinese accused of vast trade in organs". The Washington Times. Jump up ^ Barbara Turnbull (21 October 2014) Q&A: Author and analyst Ethan Gutmann discusses China's illegal organ trade The Toronto Star Jump up ^ 25 April 2014 The Slaughter – An Interview with Doctors Against Forced Harvesting ethan-gutmann.com Jump up ^ Ethan Gutmann (10 March 2011) "How many harvested?" revisited eastofethan.com Jump up ^ "National Kidney Foundation Statement about Alleged Human Rights Violations in Organ Donation" (PDF). faluninfo.net. 15 August 2008. Jump up ^ "Hospitals ban Chinese surgeon training". The Sydney Morning Herald. Retrieved 17 April 2014. Jump up ^ "The Medical Post, Canadian MD-activist likens Chinese organ trade to the Holocaust". david-kilgour.com. 12 March 2008. Jump up ^ "Excerpt from Hansard of 13 December 2007, Canadian House of Commons" (PDF). organharvestinvestigation.net. 13 December 2007. Jump up ^ Market Wired (8 May 2008) China's Organ Harvesting Questioned Again by UN Special Rapporteurs: FalunHR Reports Retrieved 26 October 2014 Jump up ^ "Organ harvesting". Chinaview.wordpress.com. Retrieved 28 August 2013. Other sources[edit] "Council to request tribal leaders to find solution to ritual murders" Daily News Online (Botswana), 11 June 2001. Retrieved 28 February 2006. "Court of Appeal orders govt to pay Sekobye for unlawful arrest" Daily News Online, 31 January 2006. Retrieved 28 February 2006. G.I. Jones (1951). Basutoland Medicine Murder: A Report on the Recent Outbreak of 'Diretlo' Murders in Basutoland. HMSO, London. J.P. Evans (1993). "Where Can We Get a Beast Without Hair?", Medicine Murder in Swaziland from 1970 to 1988. African Studies v 52(1): pp27–42, Johannesburg H.J. Deacon (1992). "The Origin of Modern Humans and the Impact of Chronometric Dating", Philosophical Transactions: Biological Sciences, Vol. 337, No. 1280 pp. 177–183 Murray C and Sanders P (2005) Medicine Murder in Colonial Lesotho: The anatomy of a moral crisis. Edinburgh: Edinburgh University Press Sanders, T. 2001. Save Our Skins: Structural Adjustment, Morality and the Occult in Tanzania. In Magical Interpretations, Material Realities: Modernity, Witchcraft and the Occult in Postcolonial Africa (eds) Moore, HL and T. Sanders. London & New York: Routledge. External links[edit] BBC Categories: CrimeHomicideMurderAfrican shamanismAfrican witchcraftReligious behaviour and experienceTraditional African medicineHealth in ChinaFalun GongOrgan trafficking Navigation menu Create accountLog inArticleTalkReadEditView history Main page Contents Featured content Current events Random article Donate to Wikipedia Wikipedia store Interaction Help About Wikipedia Community portal Recent changes Contact page Tools What links here Related changes Upload file Special pages Permanent link Page information Wikidata item Cite this page Print/export Create a book Download as PDF Printable version Languages Italiano Русский Edit links This page was last modified on 16 May 2015, at 20:11. Text is available under the Creative Commons Attribution-ShareAlike License; additional terms may apply. By using this site, you agree to the Terms of Use and Privacy Policy. Wikipedia® is a registered trademark of the Wikimedia Foundation, Inc., a non-profit organization.